A collaboration to change your life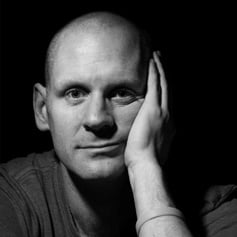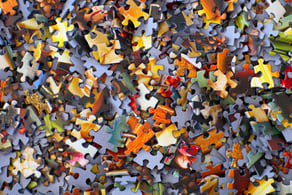 Last night I got back from Zurich on a crazy 2 1/2 day trip to the Geistlich head office and research and development facility for various reasons.
I went to see the Geistlich head quarters and the research facility for the first time ever, even though I've worked with the company for 23 years.
I went to film sinus grafting on models for the worldwide online Geistlich Academy after myself and Kath and Bea at the practice produced the sinus modules for them.
I went to meet Rony Jung but I had to do that via Zoom (bizarre) and I went to present a lecture to the Geistlich head office on our version of sinus grafting which is ultimately now managed to gain some traction in the world after 13 years of shouting about it.
It was a hassle to go in the end and adding into a crazy mental schedule more crazy mentalness but it's a collaboration with really good and smart and intelligent and wonderful people, who think on the same lines as us and whose mission is similar to ours and can only reek benefits going forwards.
The development of relationships like this is one of the greatest joys of my work and looking far into the future to see how the collaboration between The Campbell Clinic & Campbell Academy and Geistlich will make both of us better (us more than them I'm sure) is a wonderful thing.
And so, we're trying to build the same thing here where we collaborate with people over a long period of time to make it better for everybody.
On last weeks Aesthetic Live Skills Course which ran from Wednesday to Friday I had already met every single delegate on that course who was returning for at least the second time and some having been many times.
Every delegate that I spoke to on that course felt that we had made things a little bit better for them.
And so, there's some options below for you to choose to come and meet us for the first time and to see whether we can make it better for you or whether you can come again for something that will make it better again.
Our Year Implant Course starts in January for the next cohort, it's ran many times now and had many delegates through this who begin their 5 year process for becoming better and embracing implant dentistry into their careers. There are a few places left for the January cohort if you're interested but probably best that you get in reasonably quick because it looks like this will be full quite soon.



If you're already in implant dentistry and want to get better in advanced and complex dentistry by choosing your own curriculum around modular courses, our Year Two course is here.

It doesn't matter what system you use. Sinus Grating, Immediate Full Arch, CBCT or Aesthetic Implant dentistry spans across all systems. If you're keen on Sinus Grafting, our Sinus Grafting course for next year is here. Details for our Aesthetic Implant dentistry course is here and if you want to do a master class in competency based CBCT reporting it's here.
If you're interested in business in dental practice our digital business course is here and our face-to-face year-long business course which has transformed the lives of many practices will be here next year.
To express your interest in an absolutely unique and original hands-on master class by Rony Jung (the Ronaldo of implant dentistry) from the University of Zurich, comment below here!
Our brand-new Year Endodontic Course with Bill Seddon which is already filling up after only being launched a few days ago is here.
I'd love to see you here next year as we continue to develop things along, I'd love you to work with us to make us better and you better. Hope to see you then!
Blog Post Number - 2924