You know you want to…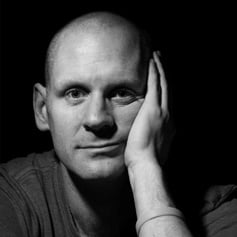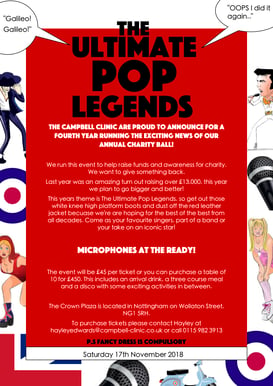 It's time to start talking about The Campbell Clinic Charity Ball which is on the 17th November this year at the Crowne Plaza Hotel in Nottingham.
It's £45 per ticket or £450 for a table of ten (I know you've got enough friends for that)
It's compulsory fancy dress and the theme is 'Pop Idols' so there's no excuse not to have a brilliant but simple costume for this.
It's your Christmas night out in advance of Christmas nights out, it's a practice builder, it's a chance to meet like-minded people to have a great night and to raise some money.
This is our fifth ball and although I don't have the figures to hand as I write this, I am pretty sure we're over £50,000 raised for Bridge2Aid and local Nottingham charities.
This year's charities are Bridge2Aid, Framework, We R Here and The Children's Bereavement Centre.
Hayley Edwards is organising it again and she does a brilliant job.
It's an easy way to come and have a great night out, meet some really lovely people (and they are lovely people that come to this) and also, almost inadvertently, do something good for somebody who has less than you.
If you want a further motivation for coming, thanks to the generosity of everybody who has assisted this and made it work (and there are many who have been to every one) The Campbell Clinic can now boast 250,000 people in East Africa who receive emergency dental care as a result of their donations who wouldn't have had it otherwise.
We didn't do that, you did that! Get your finger out and let's see you on the 17th.
I bet my costume will be better than yours!!
Blog Post Number: 1787