The Campbell Academy - Year Two Implant Course (advanced)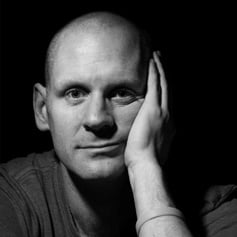 When we set up The Campbell Academy some years ago we instinctively knew that the way to help colleagues become implant practitioners with security and confidence was a five-year pathway.
This pathway proceeds through education and practical applications in straightforward implant dentistry (simple upper premolars, lowers molars and the like) moving onto advanced implant dentistry (anterior aesthetic cases and larger reconstructions) through to complex cases on a 3 – 5 year pathway.
The difficulty with much of the implant education in the UK is that it stops at straightforward or jumps immediately to advanced or complex before straightforward has been dealt with.
The Campbell Academy Year Two Course has been designed to bridge the gap.
Following a firm footing in straightforward implant dentistry the year two course allows participants to move towards advanced implant dentistry in a controlled and safe environment, with lecture-based teaching, loads of discussion, online interaction and hands on practical implant dentistry on patients.
The year two course is designed as a modular course where you can select modules from The Campbell Academy programme which suit your learning needs, from courses such as:
Aesthetic Implant Dentistry Live Skills
CBCT
Immediate Full Arch Reconstruction
Sinus Grafting and GBR
This is also linked through the digital training that we provide in digital implant dentistry and the masterclasses that are provided each year which are also available to year two delegates.
Like the year one course, this is backed up with our bespoke online discussion platform which allows case exchange and constant discussion amongst the group, together with small group teaching which allows us the ability to react and adapt to each individual delegate's needs.
The year two course really is the place where we see people smashing through the 50 implants a year barrier and becoming much more comfortable in providing implant treatment on a day to day basis. With the help of the faculty but equally with the support of their fellow delegates through the online discussion platforms.
If you're one of those guys stuck at 15 or 20 implants a year and are wondering how to get the confidence and the skills to move forwards, perhaps you should get in touch!
Blog Post Number: 1722