Stage Racing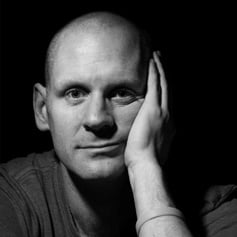 The tour starts this week and it's always very exciting for people who like cycling.
I'm really glad that rubbish with Froome has blown over.
It's interesting the Tour de France and all the grand Tours because they're stage races, so you have to complete each stage to get to the next one and then within the time.
So each day becomes a race and the end of the day is only the start of the following day. You cross to line to allow you to start on the line.
In the end and ultimately, in Paris in three weeks, there is a finish line but most of the time it's so far away that these guys are just thinking about getting to the line that day to get to the start the next.
It's also fascinating that out of the hundreds of guys that start that race there's only really four or five that could ever win it. The rest of the guys are not in the race, they have a job to do day after day to try to reach the start line the following day.
I think that's how I see things - I think that's how I work and I think that's probably why I'm attracted to things like the Tour de France.
If you were to psychologically profile me for the purpose of work (and I have on two previous occasions) you could use formats like Belbin, Kolbe or Disc. I have done Belbin and Kolbe.
I am classified as a 'starter' and in fact I'm so far towards the end of the starter curve that it's a little bit toxic.
I get bored easily and I need to begin again and I almost never seem to have the stamina to get to the end of a project without starting another one.
That's not to say I don't finish things, I do, but I only finish them whilst starting the next thing and I never finish first before starting the next one.
I identified that about myself a long time ago and I've put strategies in place to deal with that, mainly by surrounding myself with people who are much better at finishing things than me.
So this is a dangerous situation, because if I only get inspiration and excitement out of starting, how can I ever get anything done?
One of the tricks I use is to see end points as start points. Not a goal to get to but a gateway to take me to somewhere else.
This can be one of the most frustrating things to watch, particularly for my wife I think, because when I finish a large physical training event I immediately talk about what's next, not sit back and say "wasn't that great? Let's have a rest"
This morning I have been working on some lecture material and some research on aesthetic implant dentistry (a significant part of my proper job at work). This year i've been given the opportunity to travel and lecture for the first time and it will be an extraordinary experience and an unbelievable adventure for someone like me.
I'll talk about that much later because I don't give details of that type of stuff here until after the event, but I'll work really hard on this to get it the way I want it, to put on the best show that I can in the circumstances I find myself.
At this stage I am drowning in imposter syndrome and low self esteem in relation to this gig but I think that's probably normal. The instinct will be to just get through this to the other side and get it 'finished', but that's not the narrative that allows me to do my best work. The narrative is that the preparation for this 'project' feeds back into what I do for my aesthetic course in the Academy (one of my very favourite courses) and the rest of the work that we do.
When I exit the 'trip of a lifetime' having completed the speaking engagements, that will not be the end, it will be the start.
It will be the completion of the time trial which allowed me to enter the mountains and I'll take what I've learned, what I got right and what I got wrong, and improve it for the aesthetic course for this year, next year and the year after.
So far the live skills aesthetic course in implant dentistry that we've done several times now has gained great feedback and review. It's full this year and it's half full for next year but it will be even better again because of this starting point.
Blog Post Number: 1698