Peaks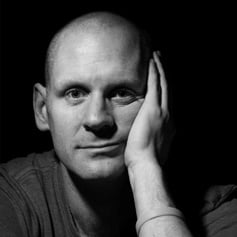 See that guy who passed you on the bike today going up the hill in the vale? He was probably peaking.
He's probably at a totally different stage in his training to you, not exhausted from eight days in a row, not so tired knowing you shouldn't have ridden today but it was one last day before you had to stop for a while.
His kids are probably grown up or he doesn't have kids. Maybe his wife is away for a week in Cornwall with the kids and he got to ride his bike and then relax for the rest of the time.
Maybe he has a trust fund and doesn't have to go to work.
It happens all the time, we watch people that are better than us and wish we were them, forgetting in any way to reference the difference between their lives and ours.
The guy who passes you on his bike might not have a family, he might hit his wife, he might be a failure at his job. He might be none of those things but it doesn't matter.
When you stop comparing yourself to people who are better than you at work, better at parenting, better at exercise, better looking, richer or 'happier' you can compare yourself to you, where you were a week ago, a month ago or ten years ago. Surely that's much more productive than trying to compare yourself to everyone else in the world whose stories you don't understand (on social media)
Blog Post Number: 1734