Innovation in Preparation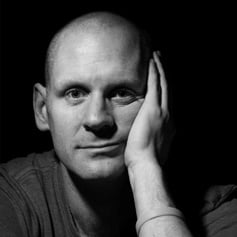 Jason Smithson now presents regularly some of his wonderful courses at the Campbell academy and on the 10th and 11th October he will be back again to provide a two-day lecture and hands on course on vertical preparation.
I am writing this blog and everyone who reads it knows I'm not a restorative dentist, but I do know the vertical preparation concept is now something that interests more and more people as an alternative way to prepare teeth in challenging situations and to provide indications for the provision of crowns in ways that you haven't thought of before.
If you regularly prepare teeth, enjoy it and want to make an even bigger difference to your patients and you are keen to learn some new tricks that you can keep with you for the rest of your career why not think about this course.
Jason's courses are exceptional. He is able to marry years of high-level practical experience within an interpretation of the research and practical hands on teaching in a way that few educators are able to do.
His composite courses are legendary and the vertiprep course is no different.
There are some spaces left for this course as it is back to work now, so if you're interested in coming let us know as quickly as you can to bring something into your restorative practice that you may not have thought or been able to implement before.
Blog Post Number - 2112