Decades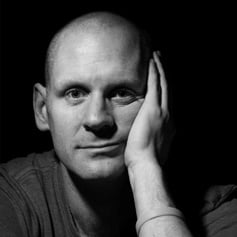 On Saturday I got given a day off.
I was able to lounge around in the afternoon watching the TV as it was the day before I was to ride in the bike leg of the Outlaw Triathlon as part of a team. On that day, about once a year, I get the chance to put my feet up.
It coincided with the last competitive stage of the Tour de France and I got to watch the time trial as Geraint Thomas effectively won the race overall.
For a cyclist who was about to do a 112 mile time trial the next day it was interesting viewing but it does all get a little bit 'samey' as nearly 150 riders ride the same 40-odd minute course throughout the day trying to beat one another.
There was though, buried amongst the commentary, the most extraordinary fact and story about the young Welshman who was about to win the Tour de France.
Geraint Thomas is 32.
Chris Froome is 33.
Thomas rode his first Tour de France in 2007 for a team called Barloworld who received a wildcard to the tour that year.
In that year 141 cyclists managed to complete the tour out of 180 starters and Thomas finished 140th.
The 2018 Tour de France was Thomas' 9th attempt and his 13th attempt at a grand tour overall.
His best ever finish was 15th in 2015 and 2016 in the Tour de France. Last year he didn't finish.
Thomas has fractured his pelvis on two occasions cycling and has had to have his spleen removed due to accidents. He has never got near a podium finish, let alone a leader's jersey, at the end of a grand tour in 12 previous attempts.
On attempt number 13, after 11 years he nailed it.
Thomas isn't talented, he isn't gifted. He's worked his whole life for what happened last weekend and he deserves every single minute.
What will you be doing 11 years from now?
He had to decide today.
Start your journey right now.
Geraint Thomas started cycling when he was 10 years old.
It's only taken him 22 years to become the best in the world (today)
Exactly the same opportunities exist for you.
Blog Post Number: 1723