'Backing off'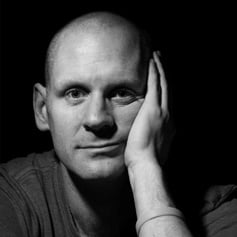 I was speaking to my friend Charlotte the other day. When I say friend, I mean one of the clinicians who had the most profound effect on my career and one of the people I look up to most in dentistry.
A total heroine.
As always, I was asking for advice and as always, the advice was brilliant.
I was chatting to her about who we might invite next year for one of the two Campbell Academy Masterclasses we provide each year (Charlotte has already presented a Masterclass on occlusion in implant dentistry) and she was explaining to me the principle of 'backing off' which she feels is now becoming a 'thing' worldwide in dentistry in terms of treating older patients in the older dentition.
It's been a long time now that I've been suggesting that we're running out of full arch reconstructions and certainly a demographic that can afford full arch reconstructions because there is a disconnect between income and poor oral health.
Many of the people in society who would require a full arch reconstruction would never have the facility to pay for it and the group of people whose teeth were bad post-war who then made enough money to store up a good pension are definitely running out.
There is also the evidence to suggest that full arch reconstructions come with extraordinary baggage, complications and difficulties over a long period of time and in some cases are almost unmanageable to deal with for elderly patients.
So, welcome to the concept of 'backing off'.
'Backing off' is doing the least amount of treatment in elderly patients to gain the maximum effect. From patching things up, to root filling stumps, to making great partial dentures. Clearly implants play a role in that but the role that they play where all the teeth were extracted in an 85-year-old and a full arch reconstruction carried out with a fixed restoration is going, going, gone.
The discussions about what is the minimum we can do for the maximum effect take time, consideration and expertise across many field and that's where the complexity lies.
Some of the work can be carried out by excellent General Dental Practitioners working in isolation, but some of the stuff is complicated and needs multi-disciplinary approaches.
Often the decision from a multi-disciplinary approach is to do as little as possible and I believe this is a concept that will work its way through health care now, in terms of orthopaedic surgery, oncology surgery and all other aspects of care.
We've shown that we can go as complex as possible but should we do that?
This type of approach leads to more satisfied patients and dentists with better long-term results and is a movement much more back to the ethos of 'do no harm'
I am still in discussion with people who could come and talk about this but one of next year's Masterclasses is likely to be on that topic to give us all strategies on how to 'back off'
I guess the big difficulty is how that fits into a world where many dentists still have to fund their shiny, bright objects.
Perhaps they'll have to start charging for their advice instead of their dentistry.
Blog Post Number: 1736