Another Job Advert!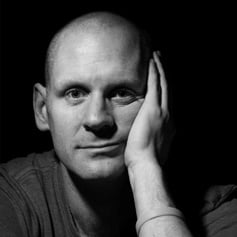 Not that I want this blog to turn into a job advert site, but my friends and some great people I have met on the courses have asked if I'll help them in sourcing ethical, honest and decent dentists to work in great organisations.
Amit and Mumta Jilka are exactly those type of people who work at Abbey House Dental in Staffordshire.
The description of what they're looking for is below but I have got to know these guys over a year or more on our business course and they are really going places and doing it the right way.
It would be a wonderful opportunity for one of my kids (if they were in dentistry) to go and work here so if you're interested why not ping back a message to me and I'll put you in touch with them and you can have a chat.
It's important that the good guys stick together and it's important that we help each other find the right people for our business so that they get stronger and we're the better ones.
If you're thinking this might be right for you, if you're thinking you want to be an ethical, honest, good dentist working in a great place and enhancing your skills over the next 10 – 20 years then have a go. You never know… it might actually work!!
Exciting opportunity for the right person who wishes to push the boundaries of what dentistry can offer and join an experienced team of nurses and clinicians. We offer NHS treatment with scope to grow more advanced skills and treatments.
The practice is dedicated to continued education with most of our nurses with extended duties and utilising those skills on a daily basis.
We have the latest technology from digital xrays, CT and intraoral scanner. You will have the opportunity to work in a forward thinking practice.
We offer dental implants, IV Sedation, Inhalation sedation, cosmetics, facial aesthetics, invisalign and general dentistry. Mentoring is available for IV sedation.
We hold daily team huddles, monthly practice meetings and separate nurses meetings.
If you think you would enjoy working with our fantastic team and ready to start enjoying dentistry, apply now!
Abbey House Dental
Stone, Staffordshire
Blog Post Number: 1696