Age-groupers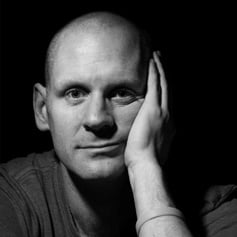 Eight days on (when I write this blog) and still basking in the (relative) glory of the first 90 minutes of the Outlaw Triathlon. Then it's time to look at the results table.
Suddenly the cold, hard truth that I didn't win, even though I was leading for 90 minutes.
I was unlikely to win because I wasn't competing as an individual anyway so I could only win the team race. I didn't win the team race, we were seventh and a full hour behind the winning team!!
We were almost an hour behind the first male and over 30 minutes behind the first female (she set a course record and looked absolutely amazing)
I could try and console myself that I was one of the fastest bikes but I wasn't, I was top 30 and that's a guy doing the relay and not the whole thing.
I could perhaps try to dissect the results now into age brackets (I fall into the 45 – 49 category) I could possibly then break it down into age brackets and relay teams and I'd probably move a bit higher up the board.
What the f*&K am I doing?
Age grouping in Triathlon seemed like a great idea to begin with because it allows you to 'handicap' yourself against people of your own age.
The most competitive age group is generally 35 – 39 or 40 – 44 but there are lots of reasons for that. It allowed you to win prizes at your age group levels and not just compete for the single place of winning the race out of perhaps 1000, 1200 or 1500 competitors. It meant there could be more 'winners'
Then next came age qualification for the GB teams and if you were then within the percentage of your age group winner in a long-distance race you qualified for the right to represent Great Britain.
That sounds like an extraordinary honour but is in fact a bit of a red herring because even I qualified for GB at least twice!
The privilege to qualify for GB was the ability to pay British Triathlon a lot of money to travel somewhere else to compete and when you looked at the photographs of people who competed for age group long distance triathlon, some of them didn't look like elite athletes (they looked like me)
I understand that everybody wants to win a medal although I disagree with it entirely, particularly in children, but everybody can't win.
The beauty for me of the race eight days ago is that I was never going to win and therefore I wasn't there to win.
In a football match it's one team against one team so there's always a loser. But it's hard to call yourself a loser when you have one chance out of 1200 to win and that chance is effectively zero.
So, here's the thing… we're pretty much losing all the time, every day, in everything we do – if you care to look at it that way.
There are a million people better at implant dentistry than me and a trillion people better at being a dad. Every single man in the world is better looking than me and almost all of them are thinner (at least in my eyes)
Pretty much everybody I ride with is better on the bike than I am. But that's ok because wrapped up together as a package now, I am quite happy with what I've got.
It was funny at the Outlaw eight days ago because I never got that feeling of being glad to be there having just survived the training. I'd moved on to a better place. To a place where I expected to finish and to finish pretty well.
I never expected to win, I just knew I was good enough to get round.
That is a long, long way from the 18 stone guy who turned up to Nottingham in his car in 1995. I have succeeded in climbing my Everest. But it's only my Everest and it might be much smaller or completely different to everyone else's.
Blog Post Number: 1735