A little bit of humblebragging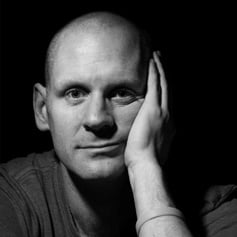 Last Friday we had our team day at the practice – we have a team day every quarter in lots of different formats. So far we have done things like the Escape Rooms, Go-Karting, Skid Pan racing, Barista training and trampolining.
We usually have half a day of 'work' and half a day of fun which is organised by different departments in the practice.
This time though, because of what's going on, we had all day in the practice. The first two hours was me doing core values and future plans and I can tell you it was much more exciting than it sounds!
We reiterated what we're about and why we're here and talked about ways we could present, promote and remind ourselves of that every single day. Then, the culmination of months of work on our Social Legacy Project.
We have decided to call our Corporate Social Responsibility (I really hate that phrase) our Social Legacy Project.
We want to leave behind a mark, a dent in our local community and in our world community to say thank you for the privilege we have for the place we work and the opportunities we get.
So we instructed Mark Topley the former CEO of Bridge2Aid to advise us on how to go forwards with that and this was the culmination of the start of that work.
It was great to have Mark come to the practice, to tie together the work he has been doing since Christmas and also for him to bring Shaenna Loughnane, the new CEO of Bridge2Aid. It was lovely to finally meet her.
Shaenna did a fantastic presentation to the group about the work of Bridge2Aid but also about the impact that The Campbell Clinic and The Campbell Academy have had in Tanzania because of the money we have raised and the difference that has been able to make.
We have been involved with Bridge2Aid for years, I can't actually remember how long. We started off trying to do a Unity Partnership here or a little donation there. By the time Shaenna had finished her presentation on the effect of our donations, she had shown us the different parts of Tanzania our Clinical Support Workers work in.
She also talked to us about how our cash donations helped to fund the organisation of the business to facilitate implementation of more support workers and more advantages. She was happy to attribute to us the emergency dental care of 300,000 people in East Africa.
So let me just say that again, a little bit louder and a little bit clearer…. as a result of what our team has done, 300,000 people in East Africa can obtain emergency dental care who wouldn't otherwise have been able to.
We're not a general practice, we're a specialist practice and we have very few people registered as patients, maybe 200.
We have 200 people as patients in Nottingham and 300,000 in Africa.
This is as a result of the commitment of the team, the improvement of the business and the 1% of turnover to the Social Legacy Project plan that we have in the practice.
The funny thing is that Bridge2Aid only get, at best, 50% of the Social Legacy Project funding and Mark Topley has allowed us to develop this further.
Three members of our team did heartfelt presentations on that day for charities that they would like to be helped by the clinic and everybody thought it was impossible to choose between them, so now three local charities have been added to our list. We have managed to create a situation where the SLP generates between £30 – 40,000 for good causes per year and also supports members of our team to go and work with charities or in Africa to help train more Clinical Support Workers for Bridge2Aid.
By a long way we're not the only practice that does this and we're not the only supporters of Bridge2Aid. We're not the only practice who makes a difference or a dent in the Universe like this but sometimes it's allowed, and is even important, to humblebrag a little bit.
It's not news when you do a little bit at a time, day by day by day. Nobody wants to hear it. But after seven or eight years and someone turns up at your practice to say thank you to you on behalf of 300,000 people, it feels like you've crossed a line.
This isn't difficult, in fact it's quite easy. Mark Topley will show you how to do it. His website's here.
Blog Post Number: 1700