Developing surgical skills for implants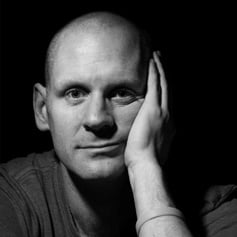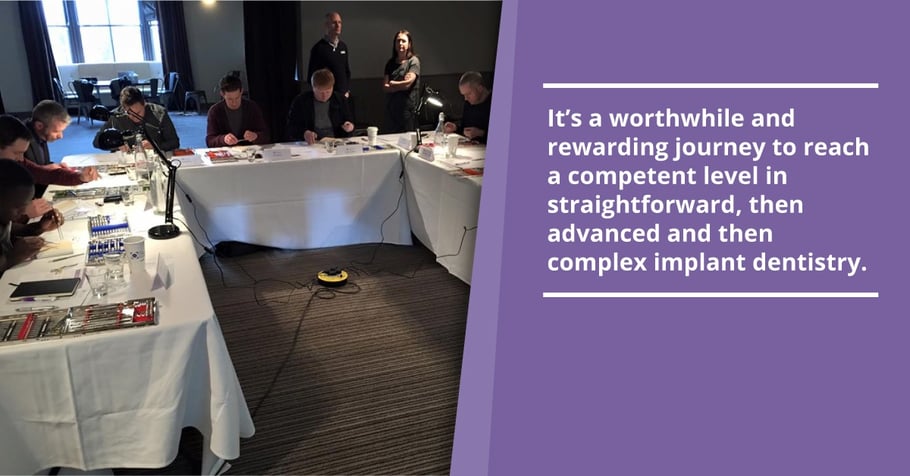 One of the significant questions that potential implant surgeons must ask themselves is: "Do I have the surgical skills and knowledge to be able to place implants in my own practice?"
I would suggest that a procedure similar to much of implant dentistry is an apicectomy. If you feel confident to provide this procedure in your practice at this stage, then you probably have the necessary surgical skills required, provided you can undertake it competently. If an apicectomy procedure is something that terrifies you, you are likely to be terrified by implant dentistry and you may have to start at a lower level, learning basic surgical skills first, in order to be able to move to implant dentistry.
Basic surgical proficiency is a teachable, acquired skill-set which has a range of principles to adhere to, to allow you to provide excellent results. This absolutely can be taught, both academically and on pig's heads or cadavers to allow people to develop and hone their skills prior to undertaking straightforward skills with individual patients. This is done in a guided way, both through practical education and mentoring in practice. This is the fundamental basis for learning implant dentistry and implant surgery.
Implant surgery is an extension of oral surgery, which involves the ability to plan surgical cases safely, raise flaps, suture, manipulate bone and soft tissue and manage healing and complications appropriately. This is learned in a variety of ways including practical-based courses, academic-based courses, practising acquired skills and mentoring. It can be a long journey depending on the amount of experience available to individual people, but it's a worthwhile and rewarding journey to reach a competent level in straightforward, then advanced and then complex implant dentistry. It provides a wonderful practising life, which enhances not only the clinician and the patients but also the team and the wider organisations.
The cost of training as an implant dentist varies from person to person and depends upon the starting point and what quality level they wish to undertake. The financial investment though is significant and, in my own case, I estimated that my training in surgery and implant dentistry in the first five years of my career cost in the region of £150,000 in lost income due to the jobs that I undertook and training pathways.
From my extensive experience of training individual dentists in implant dentistry, it ranges from two to five years to reach a competency level towards straightforward and advanced with people who apply themselves directly and are enthusiastic and interested in developing their implant skills.
A typical career pathway may look something like this:
Dentist decides to start from scratch and undertake implant surgery training.

Attends a modular course to understand the basic principles of implant surgery including surgical skills, implant design and assessment of cases to secure straightforward cases for treatment.

Places initial implants in the first year through this course and identifies patients of their own.

Enters into a mentoring arrangement with someone and continues to learn and develop skills through attendance on other courses, observation of other practitioners and national congresses.

Continues to place straightforward implants moving towards advance implants and reflects constantly on implant practice.

Aims to ethically place fifty implants per year at three to five years, following the start of implant placement and at this stage may consider something such as an MSc or an academic course to enhance their skills further.

Development and advancement of complex skills comes from a range of experience both practically, working with a mentor and observation of skilled and experienced surgeons together with complex courses.
Click below to download our dental implant journey eBook!