My name is Colin Campbell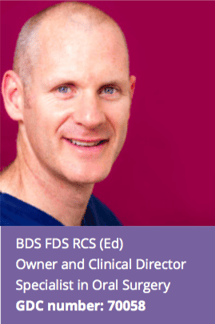 In January of 2008 I was reasonably content. My son had been born just a few weeks earlier, taking us up to three children. I had worked in the same 'husband and wife owned' dental practice for ten and a half years.
I had managed to create a little eco system of my own, having being an associate who also had his own associates. I also had one of the first PDS Dental contracts for the provision of oral surgery in practice and was placing 100's of dental implants a year.
I was able to take as much time out of the practice as I needed to fulfil my teaching commitments (although my boss hated this). I was genuinely chugging along quite nicely.
From time to time my friends would ask me why I worked in practices which were less than posh, I explained that I was happy not to own my own business and to be able to go home in the evening without worrying about all that business stuff.
Life has a way though of getting in the way. My wife had a significant health scare that January which set me back and made me think, even though it turned out all was well after investigations.
At the same time my 6-week old son had a similar health scare which made my wife and I talk about whether we were doing the right things, living the right life and being the people that we wanted to be.
In the end, we decided we were happy with the way things were… little did we know.
A few weeks later in early March I had a meeting arranged at my house one Tuesday evening with my two bosses (husband and wife) ostensibly to discuss a further oral surgery contract.
The meeting didn't go that way, they sat down in my living room and explained that the practices had been sold to Integrated Dental Holdings – IDH, who would be taking charge on the 1st April.
So, like that, just like that, my life turned upside down.
10 and a half years of building what I hoped was ethical practice within a practice which had previously followed three years of hospital employment as a House Officer at a Senior House Officer level, cast aside by someone else for money.
I was 'reassured' by the bosses that nothing would change, and that IDH would learn from us and not the other way around.
How I laughed (sarcastically).
On the 27th March, two and half weeks later I handed in my notice and left.
This is the story of what happened next. This is the story of what I learned in trying to build an ethical private healthcare practice over 10 years.
This is important, because it explores the horrible interface between money and moral philosophy, between commercialism and medical ethics.
We call it PRETHICS.
The Campbell Clinic Why is as follows: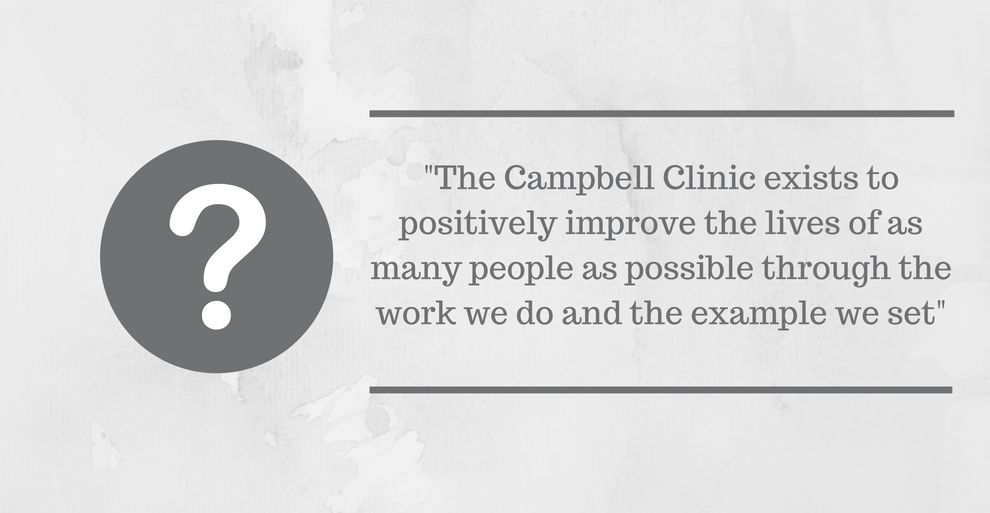 This is why we exist as a business, it frames everything that we do.
It is not why I exist as a practitioner, it is why we exist as an organisation. It gives us the opportunity to influence and positively affect as many people as possible.
In short, it gives us the opportunity for meaning.
Our Why was developed five years after that night in 2008 when my bosses turned up to my house. I had a journey to make, I had to form a partnership and break a partnership. I had to understand that it was 'my way or the high way'. I needed to realise that not everybody sees the world the way that I do.
I needed to go to my depths to explore what I thought dental ethics was and how moral philosophy affects how we go about our work and our day to day lives, particularly when working in healthcare.
I needed to be able to build an environment which would be good enough to treat my children, good enough to treat my family and therefore good enough to treat everyone else.
We've lost some people along the way, but we gained more who thought the same thing that we did. Who wanted to work in a place like we did, who wanted to provide healthcare the way we do.
We attracted and developed a tribe, and the strength of the tribe is stronger than the strength of the individual.
As part of our Why we developed a concept called PRETHICS. It's quite simple as you can see from the image below, it is a linear analogue scale with profit on the left and ethics on the right.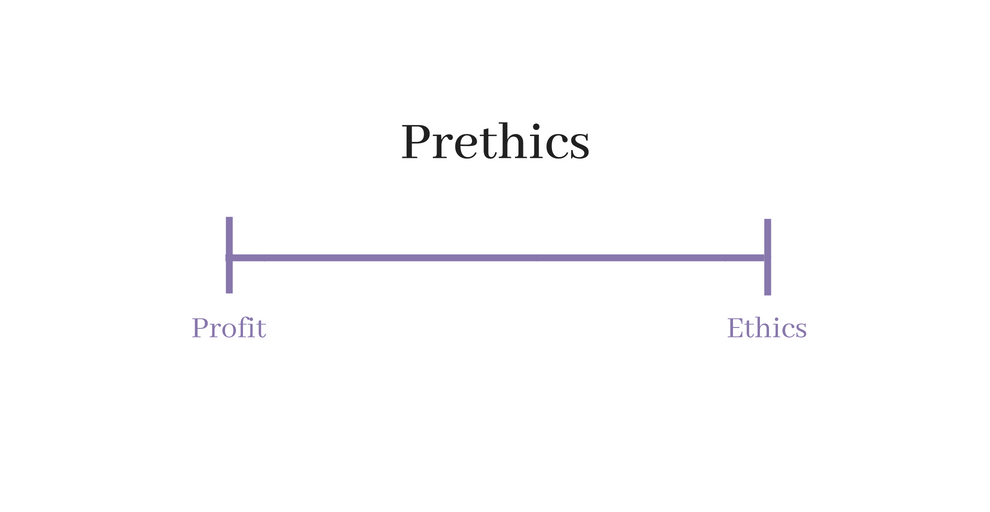 As far as I'm concerned it is not exclusive to healthcare but it certainly applies to it. Just position yourself on the scale.
If you're too close to profit then you're a crook and you're extorting money from your patients for your own benefit with no regard to their needs, but if you're too close to the ethics you will die. Profit to a business is like oxygen to us. It's not the meaning of life but it is essential for it. Without your business making a profit you have no opportunity to invest, to grow, to develop, to make an environment which is truly worthy of your skills and talent and worthy of your patients and team.
Why not position yourself on the scale and then without bias or prompting ask other people to position you too.
Why not position your team or your business?
In the next few paragraphs I hope to argue the point that a balance in PRETHICS is the best way to provide a long-term and sustainable business, particularly in healthcare and dentistry in years to come, but you may not be convinced. It won't be for everyone.
The Problem with Selfishness
I have practiced dentistry as a qualified practitioner since 1994 and I believe that dentistry was more ethical then than what it is now.
The commercial influence on dentistry has grown and grown since the mid 90's and has peaked the second decade of the 21st century.
Dentistry has become a product.
White smiles, smile design, straight teeth and no dentures. Everything is a solution to a problem that society says should be fixed.
Most of it, in these examples, is cosmetic.
When I qualified in 1994 I had no idea of the possible salary that dentists could earn. None at all.
I decided to work as a hospital practitioner as a House Officer in oral surgery and medicine at Glasgow Dental Hospital and School.
My starting salary was £13,500 a year.
I immediately earned more than my Dad.
I was embarrassed at the level of my income despite the fact that it was 50% of the level of my classmates who had gone straight into practice and vocational training.
Little did I know that the upward trajectory of income for a full time dental practitioner could easily hit 6 figures and for many higher than that.
It is worth noting here that at the time of publication of this document, the starting salary for a Consultant, for example a Paediatric Surgeon is £77,000 a year. It's also worth noting that many dentists feel that this salary is beneath them and that they're entitled and worth considerably more than that.
In my first five years of practice I lost 'enormous amounts of money' as my classmates from dental school sky rocketed through the income brackets towards 6 figures.
That made no difference to me as I was learning lots and developing my surgical skills and having a lot of fun at the same time.
A new breed of dentist was emerging, providing cosmetic dentistry, dental implants or orthodontics and was able to demand and achieve huge salaries. They were able to filter this back through the profession in stories and overt demonstrations of wealth.
This created a field of new 'would be' dentists who wanted 'some of that'.
As dental incomes rose further, fuelled by the implant boom and the huge and over inflated salaries of NHS orthodontists in practice, teenagers started to see dentists driving fancy cars, buying big houses and going on expensive holidays. The birth of social media in the first decade of the 21st century magnified and exacerbated this with photographs of young 'play boy' style dentists driving fancy red cars with huge gold watches and travelling the world being something that was seen as alright for people who was able to get into dental school.
It's not that dentists didn't earn money before, it's just that they were a little bit more-subtle about how they spent it, or at least demonstrated how they spent it. By the time I was lecturing to vocational dental practitioners in the mid 2000's many of them were demanding 6 figure salaries immediately after qualification because 'they were worth it'.
Enter the Cosmetic Dentist.
A-level students at school would tell me that they wanted to be a 'Cosmetic Dentist' as if that was different to any other type of dentist.
The only difference between Cosmetic and Aesthetic is that there are no ethics in Cosmetic.
If it seems that this does not tie in with a business discussion about being ethical and honest, the problem is that this is a short-term game.
Straightening people's teeth as quickly as possible for fashion is not a decade business plan.
Piling them high and selling them cheap for dental implant surgery has no longevity.
Struggling from month to month to pay the repayments or rental on your fancy car only effects your clinical decision making in surgery.
Sadly, at a recent lecture that I provided to 200 dental students I asked the question, how much would you like to earn for the rest of your career? A fourth-year dental student told me he was worth £300,000 a year.
Four times the Paediatric Brain Surgeon
Part of this problem was confounded by the 'ethical sales' explosion in the mid 2000's. How could we drive our businesses, how could we get more people to 'convert'?
It was easy, we needed to upsell (more expensive treatments than the patients actually needed) and cross sell (additional equally priced treatments that they also really needed).
Upsell and cross sell was a well-recognised format through all types of selling, and dentistry was the same as any other business.
Wasn't it?
Dentistry is different, because dentistry is healthcare.
Dentistry is different, because dentistry is part of medicine.
Dentistry is different to being an optician because opticians rarely drill holes in people's heads.
In the mid 1990's we still had a viable social contract with patients, where they trusted us and elevated us to the status of 'professionals' (whatever that means).
In return, we could be trusted for providing them with unbiased and honest advice which was in their best interests because to do this would continue a steady stream of patients through our door for treatment that was actually needed.
It was a beautifully self-sustaining model.
We sold that down the river with up-selling and cross selling.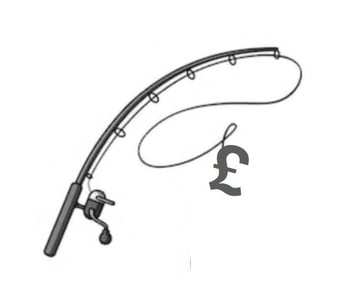 Setting an Example for Something Better
So here we were, in the mid 2000's in the height of a frenzy, like the wolf of Wall Street.
Orthodontists earning a million pounds a year, implant dentists earning half or three quarters of that, 'cosmetic' dentists earning half a million a year.
The people coming into dentistry wanted some of that, and it started to attract a cohort of people who were not 'healthcare'.
The slow death of dentistry began.
Outside of this people didn't like it so they looked at ways of clipping the wings of highly paid dentists who didn't really give a monkey's about the way patients were looked after, in general.
So, enter the GDC in a new form to bring things back into line and to take control away from the dentists.
More than a mess developed.