When the GDC came 2.0 - Part 2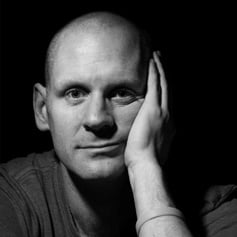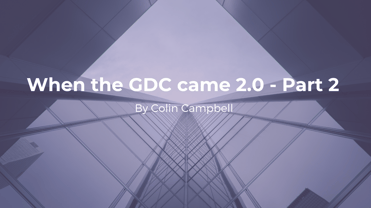 Setting the scene
The story around this GDC (and legal) case centre's around an individual patient and their treatment at The Campbell Clinic.
For the purposes of anonymity and not to get me in the sh*t with the authorities the patient will remain genderless, nameless, ageless and generally generic.
The patient in this case was aged between 0 and 200 years old. They were neither a man nor a woman nor anything else in between. They lived somewhere in western Europe or any other continent in the UK and they may have been referred or may not have been referred to The Campbell Clinic in Nottingham.
For the purposes of the protection of the people who treated the individual, the patient attended the clinic (or they didn't) for some aspect of dental care which could fall under the heading of 'specialist care'.
The individual patient in question was not seen by me until they had been treated within the practice for 18 months.
They were finally seen by me for 1 hour in early February 2020.
We had been through a pretty rough ride as a team at The Campbell Clinic for various reasons and I intend to write more extensively about that later in other places.
Suffice to say that it had been quite a traumatic year, building the new practice and trying to hold everything together.
We had lost key members of the clinical team (high expertise, high gross), we had 'suffered' 5 maternity leaves for key individual members of the team, our opening had been postponed, the CQC had told us at very short notice that we would be unable to open either of our sites (the existing site and the new site) for a 3 month period meaning we would have to close for 3 months.
Closing for 3 months at that stage without a pandemic seemed like death.
One of my clinicians suffered a serious hand injury and was unable to work.
The main artery through Nottingham (Clifton Bridge) was closed for a year blocking patient's access to the practice.
We had storms of snow and wind and many other terrible setbacks on the way to opening.
On the 3rd February I was supposed to be in my new practice but due to the CQC debacle we had had to reverse the move to the practice at very short notice and I found myself at the end of a dark Monday in the 'box room' in the bungalow (no windows) with a patient and their life partner in front of me in very close proximity.
The patient had been treated in the practice over a period of 18 months for relatively minor dentistry, in an area of dentistry which is not considered my specialty.
The patient had been seen by people within the practice who would be considered to be specialists and experts in that area but had suffered relatively minor ongoing symptoms following the treatment and retreatment of the specific situation.
At no point during the 18 month lead up to this had the patient suffered significant debilitating symptoms or problems.
The patient did not lose any teeth as a result of this and received what we felt had been extraordinary ongoing care.
The visit on the 3rd February was a 'clear the air visit' and a 'where should we go next?' to assist and help in any way we can but it was clear it was a bear trap and it became clear during that 60 minute consultation that the bear traps had been set from almost day 1 of the journey of that patient through our practice.
Looking back with a retrospectoscope I would have picked that up earlier and boxed it off earlier as the clinical director and clinical lead within my environment.
The fact is though that the individual in question was being seen by people who were more highly qualified in that field than me and was being cared for quite exceptionally by a wonderful, organised, intelligent and caring team.
Still at that point on the 3rd February, at completion of that appointment at 6pm as I moved out of the surgery to try to console my team who thought that they would be in a brand new practice by that point and who were 'firefighting' all sorts of stress and despair and disappointment and logistical nightmares, I felt I had found a pathway for the individual patient to a better place.
It's worth remembering that in any healthcare institution there can come a point when you no longer meet the expectations of the person who is being treated and at that stage it is best for all to seek an alternative where everybody feels comfortable.
The patient had been offered remedial treatment elsewhere, additional opinions and an entire refund of the treatment paid for.
There was little else I could do, this was the first time I had met the patient and their partner and I had used everything in my toolbox to make it better.
Learning from my previous experience; I did my case notes particularly carefully, actioned our agreed plan and waited…
Blog Post Number - 2557