It really is time to step back!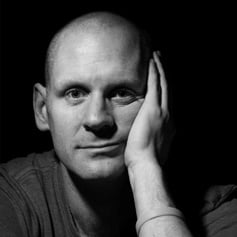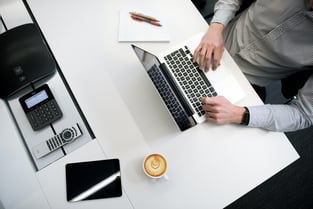 The events of the past 12 months or so have caused untold distress and turbulence to almost everybody that you care to meet or talk to.
It's now been a year since dentistry (my own profession) was caught in a vice wondering whether it would be able to continue and wondering where the money would come from to allow that to happen.
For the majority of people in dentistry, they were either able to continue through the benevolence of the government and the support given to NHS dentistry or the loyalty of their patient base who were paying monthly contributions to private payment plans.
This combined with some of the financial support that was introduced to allow people to settle down and relax a little bit into the sunshine of lockdown 1.
That's not how it panned out for us, who had neither the NHS funding nor the plan funding and where relaxation was really not possible.
Like some others though we took the opportunity for the time away from patient contact, to try to develop our business in the most extraordinary way and to try to build systems which were worthy of the premises that we now find ourselves in.
For four years before that we had ran a face-to-face business course, bringing in external speakers but also some of our own guys who had experience in trying to run finance and marketing and operations and HR for dental practice.
We had already been on a long journey towards digital education which had started some 5 years before where we invested in Zoom and Slack and built a course around Seth Godin's old MBA and so we were in a position to move this along in the pandemic faster than some other people could.
So, in the second half of last year was born the Digital Dental Business Course which allows online access, to take the time to step back from the grind of day-to-day and wonder where you can put your business next.
At the time that we were discussing this through lockdown we thought it would be a survival course for people to help them stay alive, but for many of those in private dentistry, it's about how to manage the growth.
Sticking your nose right on the grindstone and seeing as many patients as you can, for as long as you can, is one strategy that you could approach but you will find that the systems around you collapse and the quality for the patients collapses and the experience of your team and the loyalty disappears and you're left in an environment unable to cope with the demand.
While it is enormously counterintuitive, the only way forwards from that is to take a step back.
For people who find themselves in that situation, I would like to invite you to take a step back with our Digital Business Course.
This course is a four week content course (with 1 week of onboarding to begin with; to get used to the technology and a 1 week catch-up week at the end).
It begins with a Zoom call for everybody to find their feet and is followed by 8 short, sharp projects encompassing all aspects of running and developing a dental business practice.
The course is based on Zoom and on Slack and on our own learning management system and is fully verifiable.
It introduces aspects of finance, marketing, HR, operations, strategy, tactics and leadership into dental practice, that are things that never get touched upon at dental school.
If you're thinking it's time to go out alone with your own place or if you're in your own place with your nose to the grindstone wondering what to do next, or even if you're thinking of getting out. This is the place to share and collaborate in safety, with a group of like-minded practitioners.
The feedback from last years digital business course was extraordinary and we have testimonials from people who have attended if you're interested to see.
The numbers are restricted to maintain quality but we're opening the doors now. If you are interested we'd love to see you and there's more information here.
Blog Post Number - 2694