How to build a (dental) website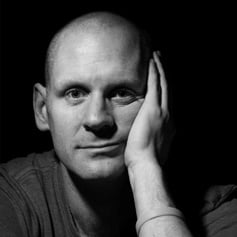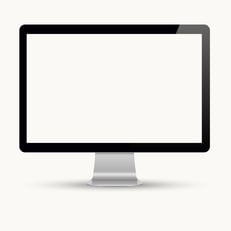 I built my first website (with Adam Hampson) in 2007.
It was a personal branded website because I was an associate working in a practice where they didn't think a website was necessary.
It launched in November 2007 at the Ferrari garage in Nottingham and it was a brilliant night.
It's 2019 now and I'm onto my 7th website design so we've learned a thing or two about what they're for, how to use them and certainly a thing or two about how to spend money on them.
So, here's a bit of a rough guide as to what I've learned over what must be £60 – 70,000 worth of website spend over the last 12 years.
It's possible to set up your own website and do it yourself. Squarespace is an American company that will let you do it to a template. It's not expensive and lets you have a brochure in place that you can hand to people when they ask.
That's the basic website - it's a brochure. Nobody will ever find it unless you show them exactly where it is or unless they deliberately seek to find you and that's a different marketing objective altogether.
Your own website is really cheap, and it will probably look that way a little bit too. But you can make it look the way you like, you'll love it and you'll be proud of it and want to show it to other people. The problem is that they might not like it because it's been made by you for the things you like and not necessarily for them.
You can have a designer design your website. There will be high-level meetings asking what you want and what you want it to look like. There will be banners and social media buttons and phone numbers in the right place (whatever the right place is).
It will be responsive to mobiles, optimised for Google, trained and pumped for the fight to try and get to the top of page one.
The designers will tell you thought that you need to spend a bit of money on ad words or search engine optimisation (SEO) to push yourself up.
Why not tie that in with an open night or a big event to attract attention and interrupt people's otherwise busy information stream to get noticed.
You'll spend about £7 – 8,000 on one of these websites, something like that, and you'll have to pay to have them updated every time there's a change in your practice.
You'll move yourself from the Squarespace website into the realms of a professional looking website that you'll be really proud of because it'll look exactly the way you wanted it to look. And then you'll start to become disillusioned with the fact that people aren't coming to it and you won't be able to understand because you spent all this money and it looks great. Then you'll remember that every single person who is walking down the street with a super computer in their pocket is being shot every day with an AK47 full of information bullets and there's no way through the noise or the pain or the risk of trying something new.
You could engage an extraordinary website designer. The expensive ones. The ones that cost £20,000. The ones who build websites for other people, not for you. The ones who build websites for your potential customers, followers or engagement partners.
The difficulty with these websites is that they take tons and tons of manpower to manage so you cannot pay, abdicate and walk away, you have to put man power into the website. In truth, for businesses of relatively low turnover, that's a really difficult thing to do.
It's worth remembering though that if you're fighting to be at the top of page one of Google for 'dental implants' or 'Invisalign' or anything else then you're fighting in the commodity world with the people that use the top of Google to buy their products.
While we may well get to a situation in the world where people choose their healthcare providers based on Google reviews or the appearance of the front page of their website, we're not there yet, certainly not for the good guys.
So, when you sit back to design your new website and you pick one of the three ways above, first try to remember what type of business you wanted to have, what you want it to look like to people who look at it from the outside, what message you want it to have, maybe even what legacy you want to leave. Because you can't build a website without thinking about that first.
The Campbell Academy Business Course starts in February. There is a module on marketing, a lot of which includes website design. You might just save yourself the cost of the course by avoiding some bad decisions on marketing if you come along and join the tribe of people who are interested to know the truth.
Blog Post Number: 1896