Here we go with DES again Part 1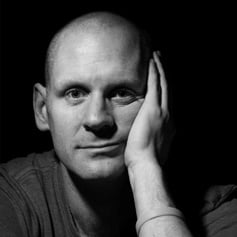 This year, for the second time on the 21st June we are running a DES conference.
We did this 2 years ago and it was magic.
So, the concept of DES (dentistry, education and scones) is that a like-minded group of people meet in a lovely place with nice food and have the most innovative and extraordinary CPD possible.
We have 8 speakers confirmed across a broad range of subjects which will be amazing.
They will be asked to speak for 18 minutes and 18 minutes only or they will be 'air horned' off the stage should they go over.
All of us who were there last time can remember how fantastic it was to watch James Russell try to fit a life time of experience into 18 minutes and actually manage it.
A warning to the speakers though, nobody has yet been air horned off, I'm sure this will be the first year.
The knowledge and experience that these guys give, together with the discussion that is under taken and the discussions during the breaks makes it some of the most priceless CPD possible, but only to the right type of people who attend.
So here are the do's and don'ts.
Don't come to this if you want hour long lectures which are not interactive and you want to be fed information through a nasogastric tube.
Don't come to this if you don't have a sense of humour.
Don't come to this if you already know everything you need to know about being a dentist.
Do come to this if you have a 'what if' attitude and if you're interested in opening up, discussing things and even arguing a point back and forwards until everybody gets something out of it.
Do come to this is you have an open mind, you're an innovator and you're keen to make dentistry better both for yourself, your patients and for the people who come after you.

The speakers are as follows:
Nick and Sarah Fahey
Peter Buchan
Robin Carson
Alif Moosajee
Colin Campbell
Steven Hudson
Nish Yadev
Jason Smithson
Look out for more posts where I'll introduce them properly and discuss their chosen topics for the event.
If you would like to find our more about the DES conference or book on please click here.
Blog post number: 1576