Easy dental business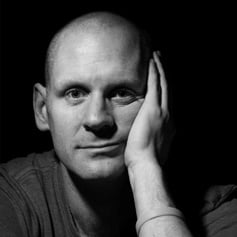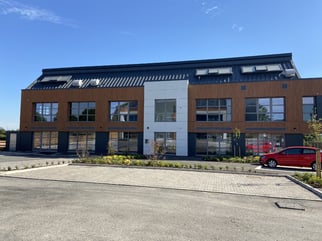 Running a dental practice is easy, you just have to follow the following steps:
1)Make sure you understand why you're doing things in the first place and what your purpose is (daft to start without knowing why you're doing it)
2)Make sure you understand where you plan to be in the next 3 to 5 years because you can't possibly start on a journey without a destination when your house is at stake.
Once you've done that just write your tactical plan for the next 3 years and drop in the milestones and you're away.
3)Sort out what you're going to be called and why and how you're going to present your story to the people you want to attract and also make sure you know which people you want to attract because you can't attract everybody and if you try to attract everybody you'll attract nobody so be specific.
4)Decide how you're going to tell that story widely and what formats you're going to use because there are a million ways to do it and all of them (apart from a few secret ones) are really, really expensive.
5)Make sure you put metrics in place to count whether the stuff you're telling is working or not.
6)Don't forget to count the money and count the people who are supposed to be making the money but always count the people that are losing the money and make sure you know what to do with the people that are losing the money to stop them losing the money or get rid of the people that are losing the money so that you don't lose more money.
Make sure the money counting thing ties in with the story telling thing, make sure you don't spend too much money telling the story and only spend the money telling the story that you've got after you've counted the money you've made which comes as a result of how well you've told the story.
7)You'll obviously need a team, make sure the team are brilliant and on board and well rewarded but also understand what's required to be 'on the bus'. Understand what to do when they are not 'on the bus' and understand how to bring along more of your team to do some of the things that you shouldn't be doing at night when you should be being you, separate from running a business.
8)Make sure you have a structure and a system to run the operations of your facility and to keep everything on track so that it's safe and legal. Make sure that happens behind your back without looking at it unless something goes wrong or have people that help you when it goes wrong to fix it.
9)Understand the best way to bring that all together, to help to inspire and take forward the people that work for you and the people that come to see you.
10)Tie it all up in a nice package so that you know what you're doing week by week and month by month and although changes will occur you always seem to have the boat heading in the right direction.
11)Build a network of people that you can talk to (really honestly) to tell what you're frightened of and what's not working to let them help you to figure out ways through the mess that we always find ourselves in.
12)Make sure you have a plan to know when you want to stop (if you want to stop at all or that you don't want to stop) because that changes everything depending upon how you look at things.
13)Ensure you make time to look at the wider world and the marketplace and the future, just so you don't get caught out with things you should have seen along the way.
14)In amongst all of this make sure there is space for your family (that's what it's for isn't it?), your friends, your health and things that bring you to life that make you feel alive.
Once you've sorted all of that stuff out, it's easy to pop it down onto a couple of sheets of A4 and that's the to do list for the rest of your life, you can get on with that and then you can die and you'll be done and then you can have a rest.
If you want to join a group of people who are looking at this stuff honestly to help each other out and to learn from each other and to support each other through the years to come, then our year-long business course starts in March, the numbers are restricted on this (not because of Covid) so that we keep the community small. It might be time that you payed attention to this stuff because we can give you tips and hints that will pay for the course year on year on year so the money isn't important, it's whether you're prepared to spare the time to make things better inside and outside of work.
Maybe see you there.
If you're a Straumann customer there is a discount for the first 6 and some of those discounts have already been snapped up.
Blog Post Number - 2591