A chat with Dominic O'Hooley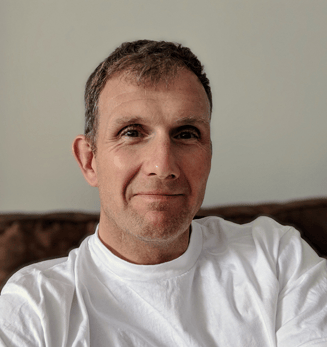 I knew when he agreed to this that it would be interesting. I am biased because he is a friend (a good friend) but this chat was above and beyond what I was expecting.
Dom is an implant dentist based in Yorkshire. Having qualified back in 1993 at Liverpool, he has held various dental posts including Clinical Director at Optical Express. He has now settled as a peripatetic implant dentist in a few select practices in Yorkshire. He is highly experienced in several aspects of implant dentistry, including immediate placement and the application of alloplastic graft materials in implant surgery.
Dom is the very definition of a polymath. A supremely intelligent and well read man who often attracts controversy with his direct approach- especially during online discussions!
This podcast is not to be missed- we covered so many areas of his life including his newfound role as a scientific adviser during the COVID pandemic, his diagnosis of autism and his near-fatal accident in 2018.
Click the icons below to listen or watch:
Remember to subscribe to the blog on Apple Podcasts or Podbean to be the first to get the latest podcast episodes (otherwise you may just have to wait a bit longer!!
Blog Post Number - 2407