Winning too much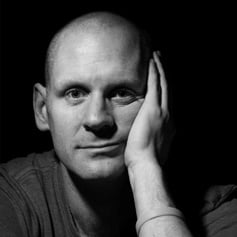 We won 8-1 on Sunday, it was the first game in our Mighty Mustang spring league. It was 2-0 after 2 minutes and then 2-1 at half time. It was close, tight and very exciting, just what boys football should be (apart from the really shouty parent in the other team on side line, but we sorted that).
We scored 6 unanswered goals in the second half and then it was a rout and we won by too much.
In the end, my attackers were playing in defence and we were just trying to mitigate the damage that we were inflicting upon the young lads from East Leake who didn't want to get beaten 8-1.
We've been beaten 8-1 several times and know what it feels like.
There is a point where winning becomes unacceptable and the prices of your winning effects the people that you beat.
I love to win the boys football, especially when the matches are close and everybody learns. Previously, the team that we beat 8-1 beat us 1-0 in the cup semi-final last year and broke our hearts but we learned, improved and talk back about that, it pushes us on.
East Leake will have nothing from yesterday by being beaten 8-1 apart from what it feels like to be dejected and demoralised for 20 minutes of a football game. This is of course a metaphor for the rest of my life.
I'm not in the business of crushing people or stubbing them out. It's ok to be a little bit better than somebody else as long as you're prepared to work with them, to help them and to ensure that 'the rising tide lifts everyone else'.
Blog post number: 1579