What's next?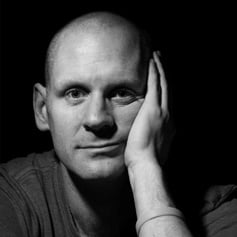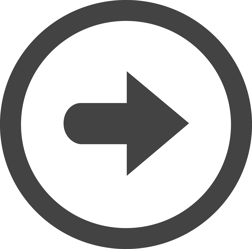 For me and certainly for us at The Campbell Clinic and The Campbell Academy, we woke up on Wednesday 25th March with a little bit of "what's next?".
People will come to different stages of this journey at different times and some people went earlier than others, but when we made the decision to close the Clinic on Sunday night, there were only two days to secure all the operations required to get people offsite, working from home and systems in place for patient safety and security.
This morning, it looks like that is all complete and so now we need to move forwards to the next thing.
Not everyone will get to this at the same time.
Amazingly I heard the story yesterday from a Laboratory, that they'd received two huge prep cases that had been done on Monday afternoon.
One for multiple units in a 64-year-old and one for major multiple units in a 72-year-old!!
It's hard to believe that by the time it got to Monday afternoon anyone in dentistry hadn't heard what was going on.
Almost everybody has stopped any AGP's while we wait to see the outcome of the anecdotes and the possible problems associated with them.
If AGP's are significant, then our Hygiene colleague's and everyone who uses an Air-rota will be the ones at the highest risk level.
And so, we sit and wait in the sunshine in March, many of us are home with our families in this 'false sense of holiday' until our opportunities begin to open again'.
For many, the panic has passed (at least for the short-term) while we sit and wait for the Virus to take it's course.
Practice owners will be working on securing their teams, using words that they'd never heard a week ago.
Business continuity loans will be explored, and business continuity grants will be hoped for.
Team members themselves will have an overwhelming disbelief that their able to stay at home, potentially doing some work and still being paid to some degree (I hope that is the case for most).
But for some an opportunity will be taken here, to get better and better.
This morning I was up early, working from about 6.30am.
I received emails about how our internal study club is going to work and the topics that will be associated with that.
There's a full online training plan for our dental Nurses to make them better which is ran by Louise, our Clinical Lead.
Our Reception and sales team will be developed as much as we possibly can and operational structures in the practice will be secured, enhanced and improved.
There were some huge project's in the pipeline for us to do at the new practice, but we couldn't find the time, we can now.
All of us will be exercising every day and we'll get to bed earlier than we have for years.
We'll cook together as a family and now we can choose carefully what to eat and eat at the same time, every single day.
My exercise is done inside, in a shed or in the garden for circuit training, so my once a day outside exercise is a long walk with my dog and she gets out 4 times a day with different members of the family.
What's next, is what ever you want 'what's next' to be.
You won't look back on the spring of 2020 and wish you'd watched more box sets.
Blog Post Number - 2317