What would YOU do? (a blog for (Implant) Dentists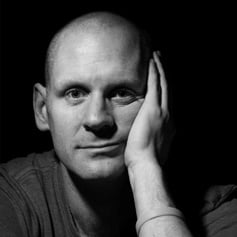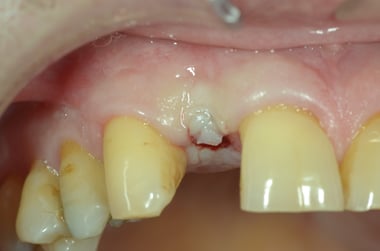 There are three clinical photographs displayed this blog and I have my patients' full consent to publish them in this space.
The first photograph is a pre-operative shot of a patient missing an upper-right lateral incisor.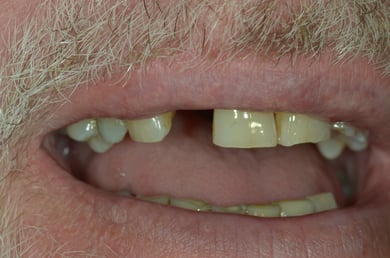 What would YOU do?
The second picture below is a post-operative surgical photograph, demonstrating that the bucccal defect is still present at the time that the implant is uncovered.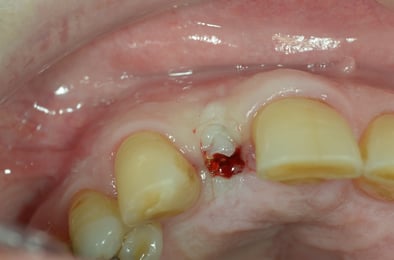 This is deliberate and is because the patient DID NOT undergo a grafting procedure as a part of this process.
How would YOU treat this case?
What would YOU do differently?
What argument would YOU give to me that I had done this incorrectly?
Would you like to say about it?
On the 31st January 2020 I will be presenting the first (and possibly last) Masterclass that I ever present at The Campbell academy.
We have as a group discussed this long and hard and decided that the first Masterclass in the new Campbell academy will be me and it will be on anaesthetic implant surgery.
This will be beyond the anaesthetic course and cover material that we have never presented or even discussed at length in our Implant courses before because the are of a greater complexity and subtlety.
This course will discuss socket shield.
This course will discuss immediate Implant placement.
This course will discuss immediate load and immediate restoration.
Being me though, this course will discuss Type 2 Implant placements and the assessment process of when and why to pursue that type of treatment.
It will be first presentation of its kind in the new facility.
It will be a chance for open discourse and discussion about how we look after these patients in these circumstances with anterior anaesthetics implant requirements and what direction of travel this treatment is going in a world exploding into digital dentistry and different materials for treatment.
If you have been interested in placing implants at the front of the mouth, this might be for you.
I hope that you will learn something or pick something up or justify your own practice as being sound and secure.
It will also be a little bit of a celebration, because we are there.
I hope you'd like to come, if you're interested email Tom here and he will sort it out.
Blog Post Number - 2119