What Are Holidays For?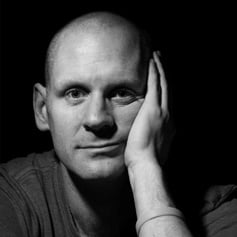 It's funny, there are times when I have arrived at my holiday and I am already relaxed. I'm in a good place with work, at home and even training. The holiday turns into quite an extraordinary experience of eye opening, bright and breezy discovery and gets the best of out of things.
Mostly though, these days, holidays seem to be a recovery session; certainly the Easter holidays.
The space between the end of January (when I have luxuriously had a crazy time off work) and the middle of April are just mental in the calendar (and I know that is my choice) but it seems that when I turn to my holiday this is more of a recovery session before another onslaught from April till Summer.
This week I am in Northumberland which has been a classic retreat for us in a beautiful house, close to the beach, spending a few days re engaging with my family and re engaging with myself; continuously asking myself the question…
… 'is my work existing to give me the life I want'.
Returning from these trips effects changes and alterations to get closer to a correct answer to that question.
One day holidays will be for exploration and discovery, when you're already relaxed, enthusiastic and raring to go.
At the moment though, at this stage in my life, they're therapy.
Not sure whether that is right or wrong but that is how it is.
Blog post number: 1612