Welcoming Strangers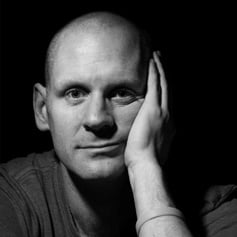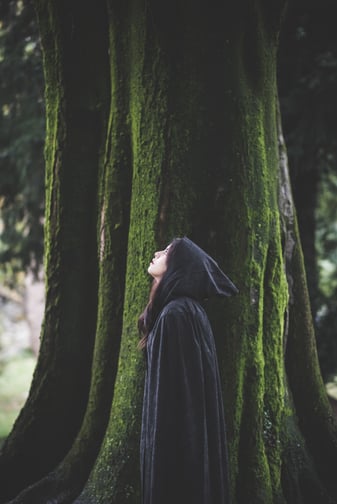 In May 2011 I arrived in Pitlochry to compete in the Etape Caledonia bike race for the third time.

Pitlochry is a beautiful picturesque town and Highland Perthshire, but that day was overrun by over 5,000 cyclists.

The main street was closed and at seven in the morning, the ride went off, as men and women in lycra and on expensive bikes were scattered across the Highland countryside.

It was a wonderful event because the roads were closed which meant the people couldn't leave their houses on a Sunday morning so many stood at their fences and their gates and cheered on setting up make-shift feed stations or banners or flags and the atmosphere was genuinely amazing.

Three years before though, it hadn't been the same, someone had protested against this and thrown carpet tacks in the middle of the road on one of the steepest downhill parts of the course.

Not everyone wants to welcome the strangers into the world.

Last week I spent a wonderful seven days with my family in Whitby in North Yorkshire and visited that time for the first time ever.

Whitby should be dead because it's pretty much seaside, but it is not.

Last weekend was Goth weekend in Whitby, which is famous (certainly among Goths) and people flock from all over the place to dress up in their finery and walk around with like-minded folk in a non-threatening place amongst friends.

It is one of the biggest weekends of the year in Whitby, but a while ago they realised that in order to survive after most of the British seaside customers had legged it to somewhere warmer with more predictable weather.

I loved walking around Whitby, seeing the people dressed up, because I loved to see that there was a place that they could go to be welcomed within their tribe.

I don't really understand the Goth culture but that is not the point because it is not for me.

It seems that Whitby got even more clever. The Goth weekend got so successful that they couldn't fit everybody in, so they have a second one in the spring, they have then extended this Steampunk weekends, there are three of those and then to Ghost weekend and all sorts of other themed weekends.

Basically, one of the guys in one of the up-market's exclusive deli's that we were in (and there are many places like that in Whitby) told us that every weekend a themed weekend of some sort in Whitby.

How clever is that?

Whitby has set its self-up as a centre for people to go to have themed weekends and to feel safe in their own environment and they're welcomed pretty much, it seems, by the whole town.

There was no evidence of carpet tacks here, as they lit up the broken down abbey and red lights on the Thursday night and we walked around the cliff top, it felt like a really cool place, a place that I would go back to, a place where we had a great holiday.

It made me think about how you survive in a world when you're not a large corporation. Although Whitby has a Coop and a Sainsburys and a Costa, it has very little else that isn't an independent outlet as appealing to a tribe of people who don't visit there to go to Sainsburys.

I was explaining to my kids how the Goths that walked about Whitby at the weekend were no different to the guys who walk about at horse events at the weekend or the people that go to triathlons at the weekend or any other tribe of people who are comfortable in their own company but look unusual to anyone else from the outside.

That is what embracing diversity is to me. Not someone coming up to me and shouting that I should convert to their dogma, but just existing side by side where everybody respects everybody else's view.
Blog post Number - 2172