Times up?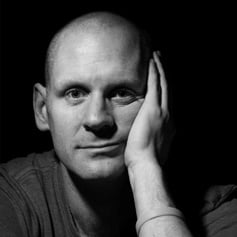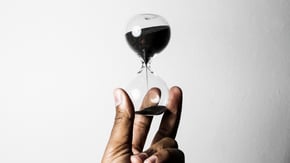 Firstly, a wee note on my PTSD blog - which you can read here.
I was amazed and humbled by the response from people and massively grateful for the messages of support that I've received but it's important I guess, that you might re-read it just to understand that the reason I can write it is that I'm through it.
I also made reference to the many people around me that offered me support and what I had learnt as a result of the experiences that I went through was that I had people who could give me support. I just wasn't as good at asking for the support as I should have been.
The reason I 'wrote' the blog in the first place is so you'll ask quicker than I did but onto today…
I've just returned back this week from a trip to Scotland for the first time in 2 years (far, far too long) and such a trip spurs on thousands of blog posts but I'll try to keep them to a limited number.
It was a very special trip in the new car (for regular contributors to these pages you'll understand the agony I went through trying to buy the car but in the end I got the Volvo XC60 Polestar).
So, on Saturday morning the boy and I set off on a road trip adventure to the ancestors with a short stop early on, to check in on Alex, my great friend who has been injured recently in a terrible accident.
Callum and I have done several of these trips in different places and they are completely and utterly fabulous and unforgettable.
This was no exception but part of the trip involved 'visiting' as it's often known in Scotland, to go round and see people that I've not seen for the longest time and to just sit and chew the fat in the most wonderful ways.
I went to see Craig, my friend of many, many years who just now just happens to be the director for base of skull surgery for Scotland (proper name dropping from me) but generally is just 'Welshy' and 'big, big John' who I've been friends with for even longer than Craig.
One of the subjects that came up though in conversations was that of retirement.
I suspect this is probably instigated by me and please do not think that means there is something sinister related to the PTSD blog as I have no intention of heading down that road but it's getting to that stage and I'm getting to that age where others in my peer group will be doing just that.
I'm turning 50 early next year and I am just about in the last generation that will probably be able to turn in at 50, at least for some members of my peers in my profession.
Certainly there will be much discussion and thoughts provoked with an eye on the future.
If you owned a dental practice and were planning on selling it and trying to gain the maximum amount of equity from your business, you probably need to work in it for 5 years after you've signed the documents.
That would take you to 55 if you were me, which would mean you'd have to start going towards selling it now.
That is one foot in retirement depending upon your plans.
For that reason friends of mine in dentistry will definitely be thinking and looking at this and so therefore it's something worth chatting about I think.
Firstly, selling your business is not necessarily retirement.
Many IT guys sell their businesses in their 20's and continue to work and set up new businesses and if that's your intention then it's an entirely different process.
Retirement is stepping off the 'treadmill' or exiting the 'rat race' and is the thing that people who work within their jobs with a minimum amount of contentment seem desperate to do at the earliest possible opportunity.
The prospect of being 'on holiday' all of the time seems much more desirable to grinding it out for the man.
The one problem with this possible strategy for the majority of people (not all but I suspect most) is that as soon as you end up on a permanent holiday it becomes your job.
In the first instance you have less deadlines to hit so less gets achieved and in the second instance your life becomes a list of tasks to 'do around the house' or to plan your holidays which currently you can't go on or to schedule your games of golf.
What we do routinely becomes routine and so when considering a possible move to retirement it's probably best to think whether or not you're concerned about the routine or whether you actually want to jettison everything that you've worked for.
At least two of my friends look like they will probably be out of dentistry within the next two years which will be about 30 years after they qualified.
They are people with 30 years of experience in patient care and management exiting the profession and taking all of their knowledge and experience with them.
That is 60 years lost without any further contribution to patients.
That is devastating!
We know that we live in a world in the UK where it is much harder to gain the type and amount of experience now as was the case in the mid 1990's when we qualified.
For someone who has been graduated 5 years to have taken out thousands of teeth is almost unthinkable and to have been left alone suturing up peoples faces in A & E or plating fractured mandibles or even taking out third molars under general aesthetic seem to be days gone by.
We got better through practise, developing our practice and adding to the experience of our clinical practice.
That's why it was called practice.
To create opportunities for people like my friends, to contribute back their experience to the guys who have been held back due to covid and who will hit the ground barely crawling, let alone running would seem like the most sensible and realistic thing to do, to make things better.
To develop a system of mentorship would be of huge benefit to younger colleagues but also enormous benefit to us, to give us the opportunity and ability to share our experience which has taken decades to accumulate.
This is unlikely to occur and people of my age will bail thick and fast in the next decade, leaving younger colleagues to sort out the mess left behind.
No-one knows what the future will hold (and this year has particularly underlined that) but for me, at the present time, not withstanding tragedy or illness or death, I don't want to give that away.
I don't want to sit in my chair at home regaling anyone who might listen with stories of my days of glory, to massage my ego into my dotage.
I would rather not go quietly in front of the TV.
I would rather 'not sit down and not shut up, and most of all not grow up'.
Blog Post Number - 2756