Three strikes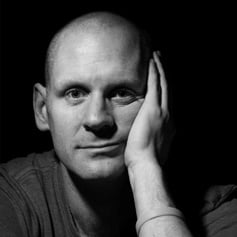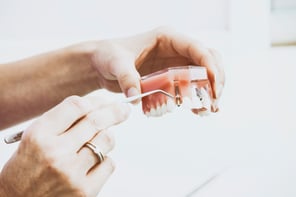 Some months ago, I had a practitioner speak to me about a case that they were considering providing treatment for which was an upper anterior aesthetic case in a young woman with a high lip line and high expectations, with a significant bony defect.
The circumstances of the case were explained to me and photographs and radiographs shown, and I was terrified of the case due to the complexity and the expectations.
The person who was presenting this case to me is not particularly experienced in implant dentistry based on numbers provided although they are an experienced dentist.
I explained my concern related to that and my concern around the ability to achieve an outcome that the patient would like.
We left the conversation at that and I advised the clinician to be extremely careful on how they proceeded.
Recently the clinician presented to me again and suggested that they were going to leave the area to heal for a little bit longer before proceeding with some assistance from a separate clinician who did not sound to me as though they had a significant grasp on the process that was required.
At this stage I increased the tone of the conversation with the initial clinician, told them that I was terrified of the case and that I myself (having placed 6,000 dental implants and taught and researched aesthetic implant placements) would be significantly concerned of providing that case and would only do so under strict conditions.
I suggested to the individual that they must be extremely careful if they were intending to proceed of any aspect of the clinical care in this case, at which they just looked at me and nodded.
That's your two strikes, the next time when you intervene in that case and encounter a significant problem (which seems to me to be likely) your out.
Knowing what you don't know is one of the most important differentiating factors for good clinicians.
The older I get, the more frightened I become and the simpler my treatment plans become (where possible).
I watched this happen to my mentor and maxillofacial guru Philip Hollows as he heading to the last 5 years of his clinical practice.
Phil had the ability to carry out almost any surgical procedure but just because he could did not mean that he always did.
Unconsciousness of your incompetence is a terrible place to be.
Blog Post Number - 2760