This one's for you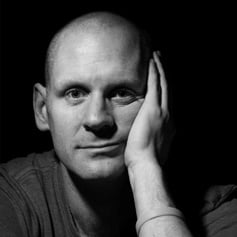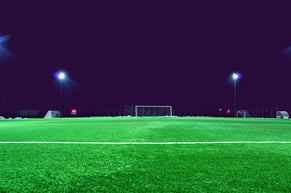 A couple of weeks ago I did an update for the Mustangs before the semi-final of the YEL under14's shield competition (completely irrelevant to anyone other than us and the other people in it) and off we went to Ripley to play an away game on the top of a hill in north Nottinghamshire against a side of boys who were really, really committed to beating us.
I've told the Mustangs that this is my last season in charge and therefore I told them that the semi-final may be my last game where I'd ever coach them and so in the team talk for that game, I did something I've never done before.
I asked them to play the game for me, for just once and they did.
I had the privilege of standing on the side-line in about the 15th minute of the first half (we play 35-minute halves) and watch my own son score an absolute banger from about 18 yards away which set us on our way.
We didn't play well in the first half at all and Callum's fantastic strike was matched by a fantastic strike from Ripley from even further out and we were 1-1 at half time.
A long time ago I played in a Scottish cup semi-final at Portobello high school in Edinburgh and my coach (who was the assistant head teacher at my secondary school) told us at half time when we were losing that this was as important as all our exams put together.
Although I didn't use that analogy for the boys, it's clear that half times in these competitions are like that.
They don't build character. They reveal it.
We won 4-1!
I don't usually big-up Callum, in fact, I'm always quite down on him with football which is the really sad paradox of being a coach who coaches your own son but in the second half he caused a load of trouble and from one of the long throw-ins from Evan, one of our best players, he forced an own-goal header from one of the defenders who was terrified of what he might do if he got to the ball.
My super quick centre forward (100 metres in 11.3 seconds) scored 2 breakaway goals at the end as they pushed forwards and so tomorrow, we find ourselves lining up in the final of the cup for the second time in the Mustangs history for what could be my last ever game in charge.
And so, the team talk tomorrow is entirely different now isn't it.
When I qualified as a dentist, I felt like my graduation was for my parents and it was a vindication of what they'd done for me and all the hard work and money they'd spent to try to get me through university as being one of the first people in my family history to graduate from university.
So, when I went on to sit my royal college fellowship, that was for me with my undergraduate degree being for them.
The semi-final of the cup was for me but the final of the cup is for the boys.
So, I will be telling them tomorrow that although the last one was for me and so they stood up, this one is for them.
The trick here is to cross the white line and bring nothing back.
Don't lose because you want it for effort and don't lose because you want it for attitude.
It's fine to lose but it's not fine to lose if you leave something on the wrong side of the line.
I am far more nervous than I should be, not for me, but because I remember the things like this when I was a boy in sport, and I remember how they defined me, and I know how they make me feel.
I wish for that for this group of boys, I hope it gives them that.
I'm unsure which way the coaching will go so I might be saying farewell to the guys in the next week or two but tomorrow I hope they play for them and all I hope is that they get what they deserve.
Blog Post Number - 3087