Thinking About the Difficulty of Leadership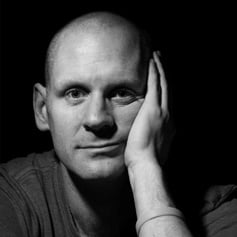 Next Friday sees the next of the leadership talks that I have been asked to present in 2018 at the Dentistry Show at the Practice Plan theatre.
I've been given the last slot on the Friday afternoon, if I was being kind to myself I would say I was top of the bill, if I was realistic though I would wonder if anyone will even turn up for the last slot of conference on a Friday afternoon; especially if it's sunny.
The talk at the Practice Plan theatre is about leadership aspects of developing a team. This comes off the back of 2 days of teaching on the Business course this week about marketing and branding (another huge leadership subject within your own business). The essence of leadership in these circumstances both in building a team and in marketing and branding is about being prepared to make the difficult decisions based against the direction you want to travel in.
The Business course this week brought with it a real-life leadership situation for one of the practices on the course.
After things finished on Thursday I ended up having a conversation later in the evening with someone associated with one of the practices, which to me was the essence of all aspects of leadership and the difficulty that it brings being in any position of authority in any organisation.
Things are fine when things are fine, leadership isn't needed then.
Leadership is required when things are difficult, when the decisions are hard, the conversation is very uncomfortable and when there are necessary meetings to be had to keep the leadership travelling in the direction that you have chosen because you are the leader.
This becomes even more difficult if the direction of travel is one that exists on an ethical line because you'll set your stall out based on your beliefs and even though it might seem easier to put those to the side for a minute, that is impossible because if you give them away now they have gone forever.
Leaders are prepared to make difficult decisions, have difficult meetings and conversations for the benefit of the group overall. They will set an example to say that even though this is difficult I will give of myself to make things better for everything here within my bubble, and then in return from that the leader is protected by the group.
Blos post number: 1641