The Truth about Health Service Wages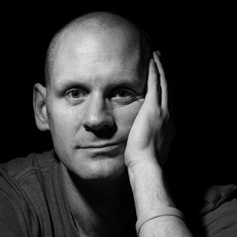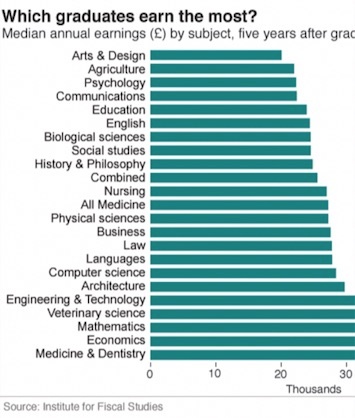 It's funny in writing a blog everyday because sometimes blogs just come out of the air and I spew them out, other times they fester, bubble and develop from different pieces of information.
I had a conversation with one of my referring dentists recently about how I was sure that the average salary for a general dentist practitioner working within the NHS would drop dramatically over the next few years and how we're selling dental students and new dental graduates a lie that they're gobbling up for breakfast.
As I have said many times in these pages before there are many dental graduates qualifying at the end of 5 years training in debts of 6 figures. This is based upon myth that they will drop into dentistry and earn over 6 figures and be able to service their debts easily.
The chart that is attached to this blog does not do much to dispel this, showing that the average wages for medicine and dentistry at 5 years are above £30,000 a year; but they're some of the only jobs that give you that level.
Note however that the average is not £50,000 or £70,000. It's £30,000 at five years.
Sure there are people above this but that also means there are the opposite.
The conversation then widened when I was discussing with one of my friends who is a doubly qualified maxillofacial consultant about the difficulty in appointing consultants across all disciplines in the hospital in which he works.
I was of the generally held misconception that the starting consultant salary was somewhere in the region of £120,000 a year. I felt that was reasonable enough for somebody who has dedicated much of their young life to a career in medicine, working more hours than most people would care to mention and sacrificing both family and self in the pursuit of health for others.
It turns out (like so many others) that I was entirely wrong. The BMA lists the starting salary of an NHS consultant at £76,761.
This is not a blog about comparing consultant salaries to people who work in banks or IT or otherwise and I absolutely agree that £76,000 is a very reasonable salary that anybody would be able to live on. But remember that we're talking about the salaries of people who sometimes have studied dentistry, then higher medical exams, then medicine and higher medical exams and not able to take up their position of seniority until their nearly 40.
We're also talking about people like paediatric brain transplant surgeons, neurosurgeons and many avenues of medicines that have no outlet to private care at all and no ability to supplement income.
Other rewards exist that can be bolted on the consultant salaries. By the time you get to 19 years completed as a consultant you can rise to £103,490 plus additional levels of rewards for excellence (the suspicion is that many consultants achieve these rewards for things that do not directly impact on patients, but that's another blog). The problem with this information is two fold.
Firstly, if you were an all A* A level student with maths, biology and chemistry, why would you be drawn to medicine?
I don't think you need three A's at A level to do medicine but I think you do want to have to do it and nowadays you have to want to do it a lot.
The second part of this relates to the first graph, which is the converse argument. We (and I mean dentistry) have sold a lie to people 5 or 6 years ago that they would emerge from their under graduate studies and be massively over rewarded for mediocrity in all aspects of their work.
That bus has left the depot and you can't get on it. You may be saddled with 6 figures of debt on a salary much more towards the £35,000 a year mark.
It means you'll have a mortgage before you have a mortgage. It will continue the drive out of healthcare for people who are newly graduated and for the reasons of the consultant salary, stop people coming in in the first place.
Blog post number: 1479