The Trade Off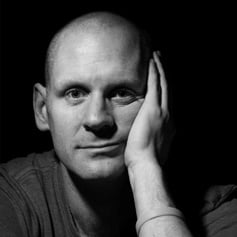 Writing this as Michael Bornstein is speaking to our CBCT course direct from his office in Hong Kong.
Bornstein has written all the guidelines on CBCT's for different continents and is a world-renowned expert in this subject.
It's unreasonable for me to fly him from Hong Kong to get here to present on the CBCT course (although he would come if we asked). It's much more reasonable for us to do it this way.
It's not perfect to have him on a TV screen with a fast internet connection in a room which is not as nice as the one that we usually use but has a better internet feed.
Everything is a trade-off though. For the advantages of this we take the disadvantages of that.
There is very rarely any situations in my life where everything is perfect and all the dots are lined up in a row.
We've had some extremely challenging situations at work over the past few weeks and sometimes it's felt that we're running up hill through treacle with concrete boots on but in the mist of it all we have had the best financial calendar year we've ever had, the best month of May that we've ever had and the Academy has its busiest CBCT course that it's ever had.
Managing the challengers in the back ground is what makes progress and ultimately, it's important to look at the bigger picture and how far you've travelled over time and to focus on the little aspects of sickness coming up from your feet.
Blog post number: 1666