The patio (a parable)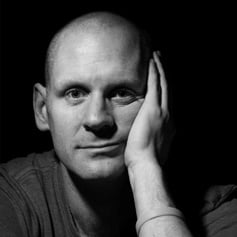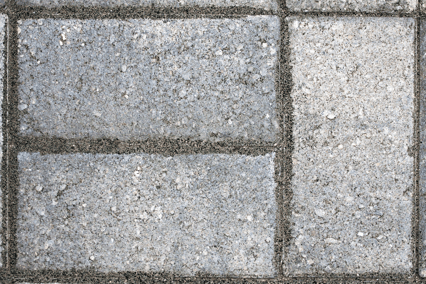 So, one of the jobs that was identified while we had more time at home than we've ever had before was to clean (jet wash) the patio and re-point it.
I don't know what type of stone is on the patio, but I had it put down in the garden about 15 years ago and it's probably been jet washed about twice during that time.
So, we set about as a family to take on this task.
Predictably the two youngest children had a go at it to start with because it was quite interesting and exciting to have a (loaned) high power jet wash around but that lasted for about 15 minutes before my wife and my eldest daughter took over and managed an hour or so at it before realising that it wasn't a five hour job, it was at least a 20-24 hour job in total hours spent.
And so, the burden of completion of the job kind of fell to me (with a little bit of help here and there from others) it's an odd kind of task, jet washing a patio.
Progress is very slow and my patio and the slabs run around the back of the house and down both sides and round to the front so there is a lot to do (maybe 500 slabs). It was about 25 slabs an hour in progress, with a pair of shorts and flip flops on and filthy after every session as the jet wash fired all the dirt back onto your legs.
So I developed a system of how to get through it as efficiently as possible and I put my headphones on and listened to music (some of which I haven't listened to for years) for two hour stints at a time. I did it in the early mornings and late evenings after I'd come back from 'work' and then the rest of the family mucked in with cementing in-between the cracks and preparing it for the proper re-pointing using some sort of 'magic stuff' that is now used in-between patio slabs.
I finished it last Thursday and we started re-pointing over the weekend.
It's not finished yet but it will be this week and it looks brilliant, a hundred times better than it did and we did it all together.
We all spent time in the garden, some of us were more into it than others but everybody was together.
They were genuinely delighted when we finished it last Thursday.
The last few slabs are not as clean as the first few (mostly because I was fed up) but it will probably stand as a symbol of how different things were during this period when usually I would have just been knocking my head in at work and coming home and finding excuses not to do the patio because I was too tired.
The next thing is to sort out the wood for the fire over Christmas and various other things round the house which will just be completed probably right in time for us to go back to the madness again.
The image of us working together and with me spending hours in my back garden with my headphones on doing a job that would have been much easier to throw money at and get someone else to come and do will remain with me after this time has passed and when we are (I suppose hopefully) back into the madness routine we were in before.
Blog Post Number - 2373