The human resources in the football team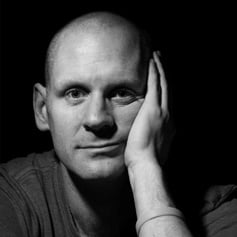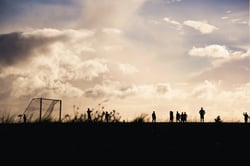 This week I had a conversation with a really close friend and colleague who is having difficulty with their dental team.
This isn't a metaphor or a smokescreen, I've known this individual for several years and they've been on many, many of our courses and even learnt their business, or at least part of it, with stuff that we presented.
They sat in the office with Hayley and I, this man or woman who might or might not work in dentistry and described an issue related to their team which is quite difficult to deal with from the inside but seemingly really easy to deal with from the outside.
And so, it turns out that I have coached a football team for the last 7 years of boys who are growing up and growing into or out of football and becoming better or worse.
In the early stages of coaching that team they had very, very mixed ability (one of my players was absolutely terrified to even go on a pitch but his mum and dad wanted him to go on).
We realised after a period of time (Katie my co-coach and I) that we couldn't look after every boy in the same way and still have a team.
You would think at low-level boys football that the split of ability didn't matter but it really, really does.
The better players get really frustrated with the not so good players and the not so good players know that they aren't as good and their head goes down and they become really sad and upset.
Finding a place for the not so good players in not so good teams and the better players in better teams is obviously the only answer but then that means that you don't have a team.
If your objective is to try to keep the team together (perhaps for your own son who you coach within the team) then you have to look after either the better players or the not so good players but you can't look after both and still have a team.
This is the answer to all human resource management problems.
You can look after the one but if you do not look after the all you will be left with only the one who took all the looking after in the first place.
It's absolutely fine to stick your neck out for somebody who is in difficultly or having problems but it's an entirely different matter to try to look out for somebody (in my friends businesses) who is seemingly trying to drive the business apart for their own benefit.
It's worth baring in mind as you read this that my football team now hasn't won a game since last December so, perhaps I'm not the person to turn to for advice!
Blog Post Number - 2881