The final score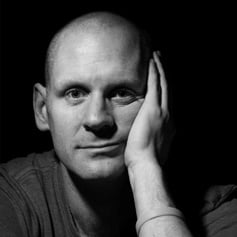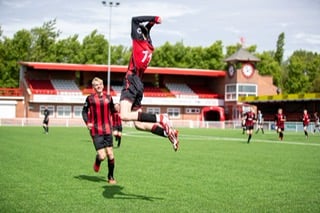 So, I know this is very arrogant and narcissistic, but I will do a little story about what happened at the cup final yesterday.
The pre final blog is here if you want to pick up the story.
About 8.30 on Sunday morning, I arrived at Ilkeston Town football club with Callum and Oscar (one of my centre-backs).
Ilkeston town are in the northern premier league, step 3 or 4 of only a couple of notches below the football league and their facility mirrors that.
The boys ended up in a changing room with RECARO seats and a Bluetooth speaker system so they could listen to Eminem and sit in the posh seats whilst they were waiting for the contest.
The dugouts were the same.
It's an artificial pitch but it's utterly magnificent and it's certainly the best place that our boys have ever played football.
And so, we pitched up against an old adversary with a coach who certainly does not show the same values in youth sport that I do but that's the way it goes in football.
We're the division above these guys and therefore should have held the game and won it easily but we didn't and that's how cup finals go.
We got battered in the first half.
We scored a breakaway goal with an amazing effort from Cody, our 14-year-old striker who can run 100metres in 11.3 seconds!!) but then the opposition scored a very controversial goal at the end of the first half to go in at 1-1 (and that flattered us).
And then the story begins.
Are your 'slightly soft, West Bridgford boys' up for the challenge and up for the fight of 35 minutes of cup final football to be able to celebrate and remember something for the rest of your life?
They were.
We came back out for the second half a different team, but we got the same as we had got in the first half, this time we had all the possession and they scored on the break. 2-1 down, with 25 minutes to go. The cup is sliding out of sight like a cuddly toy on the generation game conveyor belt.
And then, for about the first time in the game we got a lucky break from a Callum corner and Christian (our CDM) finds the ball drops at his feet and smashes it home.
2-2, 18 minutes left and then the proud dad moment.
The one you hope for in seven years of coaching that you think will never happen.
From another corner the ball comes back to Callum on the outside of the box and he's taken down by the opposition full back.
It's 20-22 yards out and Callum is the free kick taker.
He floats it to the back post and all I see is a bulge into the side netting.
3-2 with about 16 minutes left.
It's bizarre though, an abstract in these circumstances, I remember the last time we played in a cup final. I kind of see it happening in a fairly emotionless way.
It's a bit like a medical emergency.
As soon as the ball hit the side of the netting I turned to the bench and the two players who I'd had to tell the day before were not able to play because our squad size was reduced from 18 to 16 by the league!
The two boys who had been 'left out' were both cheering, everybody was on their feet.
I missed my own son's celebrations and his team piling onto him in that bizarre detached abstract way that I do.
And so, back they came at us, obviously, but we were solid.
Despite the fact that the referrer played 9 minutes of additional time in an under 14's game of 35 minutes per half. It didn't stop Cody doing another 11.3 100 metres and scoring a brilliant 4th goal to put it out of sight.
The lesson though is this.
We chatted to the boys at half time and told them that we didn't want them to come off wishing that they'd tried harder, wishing that they'd been more of a team.
They made their own decisions in the second half, they decided to step up.
When I was 14, I lost a national cup final in Basketball by 2 points and I can remember almost every single moment.
These 14-year-olds will have a different set of memories and that is absolutely priceless.
Blog Post Number - 3089