The Difference Between Listening and Hearing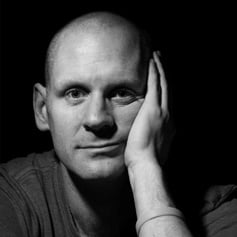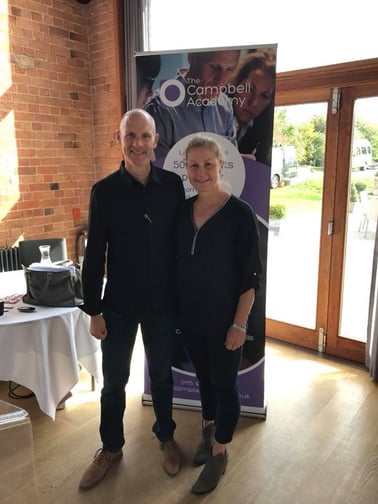 Sara came to speak on the Business Course a couple of weeks ago, which was the 2-day leadership module for Practice Principles and Managers.
The big secret though is that the Business Course is all about this, but you have to learn to walk before you can run, and you have to understand your business before you can lead it.
Sara Symington spoke for about 90 minutes to the group and pretty much hushed silence as everyone listened to her story, which was truly inspirational.
She started out as a Police Officer in Nottingham, but she loved sport. She was great at squash, tennis, hockey and all sorts of other things.
She did her BSE in Sports Science followed by a Masters in Sports Science at Loughborough University. During that time, she was trying to be a full-time triathlete for Great Britain and trying to qualify for the Olympics.
In the end, she had to give that up because she got chronic fatigue trying to balance too many things, a Masters degree, a professional athlete (unpaid) and a full-time job.
She had a spell working in London too but ultimately, she was spotted by pure chance by British Cycling and asked to come and do a fatigue test.
She turned up in Manchester and rode a bike until she was exhausted and went away without any feedback.
A week later they told her that she had been selected to represent England in the Commonwealth Games.
For 6 years after that she lived the dream, and was the first British woman to podium at a World Cup event.
She represented GB in Sydney and Athens at the Olympics.
Sara has carved her way through life, never with a specific plan but always seizing opportunities when they've arisen. In London 2012, she was a Performance Director for GB Archery, but this year she was the Performance Director for England Netball as they won the gold medal in the Commonwealth Games on the Gold Coast.
England Netball team came from relative disarray 3 and a half years ago to beat Australia for the first time in their history in the final of the Commonwealth Games.
On their way to this they had the most remarkable semi-final, winning by 1 point. The final they won within the last 10 seconds.
Sara's story is absolutely remarkable but more than that is her humble nature.
Throughout the Commonwealth Games she slept on a mattress that she pulled into the corridor to make sure her players had a better place to sleep – she is the boss.
She oozes leadership, leads by example and understands entirely the human element of leading people.
She shared that with the Business Course, and it took everyone's breath away.
After that, the following day, Chris Navarro came back to speak. Chris completed the course with his wife the year before.
Chris has taken everything he learned on the Business Course and catapulted it forward to take his practice to extraordinary levels.
He will tell you that if you speak to him, he would be happy to speak to you, but to have one of our own, someone who has come through The Academy in various different courses and now part of the faculty is special and much more powerful than me putting the message across.
The last module of the course is the chance for everybody who has been on it to submit their strategic plan for their practices for the next three years and to have some vision and direction.
It's hugely intensive, it's not for the faint hearted and there is lots of work to this.
It's 12 days over 6 modules that will change your practice and probably change your life.
If you're up for the challenge and strong enough to create something brilliant then why not get in touch. The next one starts in February, and people are already booked on!

Blog post number: 1789