The Corner Shop and Dental Practice Websites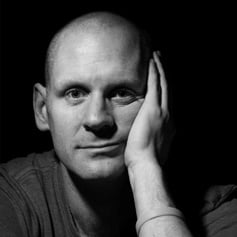 Try as we might as a profession we can't seem to shake off the image of a corner shop business.
While corporations invest and train in 'big data', independent dental practices still work in the dark unaware of many of the important things which allow them to access or analyse their business.
Websites seem to be the classic example.
A good website can be an amazing tool for your business providing a 'short window' into the wider world, helping to attract the type of people you want to your practice for the reasons that you have decided; it also allows you to count that in an extraordinary way.
Too often though companies set up websites that suit them and not the people they're designed to serve.
We want these things to look good for us and as a monument to ourselves without really thinking about what they're supposed to do as a tool and what it looks like to someone who you have never met who turns up either by chance or by design to the thing that you have created (or have asked someone to create on your behalf).
Many people think that it doesn't really matter because everyone will always go to the corner shop locally. That's ok until a new Tesco Extra opens up next door in the old laundrette and suffocates your business by opening between 7am – 11pm serving everything cheaper and quicker than you.
Corner shops don't need a website, they're not designed to scale or attract thousands and thousands of people, they're designed to serve a very small community in a local area.
The problem is that that communities are rarely loyal and when the big supermarket opens up a smaller convenient store nearby they'll go there on price and convenience.
Dentistry is different to corner shop because corner shops generally don't drill holes in people's heads and get paid for it. A website, done properly, might allow you to speak to people that are interested in developing a bond of trust with a person that they will allow to do that.
Our practice, The Campbell Clinic, our website is 4 years old this year (The Campbell Academy one is much newer). It's getting towards the time to build a new clinic website, I'm starting to think about these things and how we might present ourselves to the outside world.
Blog post number: 1638