The cash flow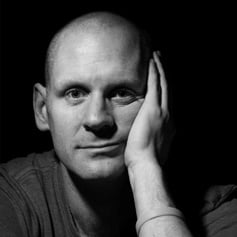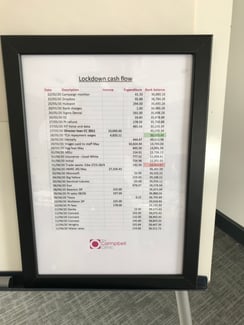 The photo attached to this blog is of the practice cash flow which was produced by our genius finance director (formally manager), Charlotte Harrison.
This is on the inspiration wall at the practice now which has all of our quotes and we're building to a tile of multiple things of inspiration and stories.
What it shows is that a year ago (just short of that) we had £12,000 in the bank for the practice (after I had put £10,000 into the business).
We were broke.
There was a million pounds worth of building costs to pay and we had no revenue coming in and had none through April and May.
This is part of the story that we'll tell about building the practice over time, in the longer term, whenever I have the stomach.
I was in a conversation with the bank though today about something completely different and they love us now and all is well and they think that we're great but when it was being suggested to me that I would lose my house at the end of May last year, they didn't seem to be quite so friendly.
These are the ups and downs that represent what lots of people have been through this year, the highs, the lows, the highs and the lows again, in this crazy and mental situation that many people have encountered, which will come back to haunt us and for which the only remedy now is more humanity.
Hopefully it will make you think, maybe it will make you smile.
It's public now because it's going on the wall so, ask about it whenever you come.
Blog Post Number - 2720