Supporting England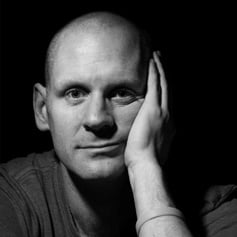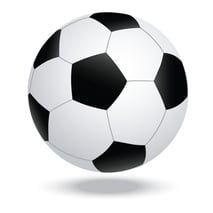 Tonight, I am taking Callum to see England play Switzerland at the King Power Stadium in Leicester. We're taking two other boys from our football team and Louis Dunne.
When my wife suggested the idea, my initial reaction was immediately to shut it down, letting my 'chimp' rule my rational thinking.
Just for the record and imprint I am not an England supporter and I will never be able to be an England supporter.
I can't do that because my world view around this subject was created when I was a young lad and many factors filtered into this.
My Dad was a Protestant and my Mum was a Catholic, I was brought up in the west of Scotland as a Catholic therefore a Celtic supporter.
My Dad didn't want to take me to Celtic games because he wasn't a Celtic supporter. 'Protestant equals Rangers'. He didn't want to involve me in the horrible and toxic bitterness and biggatory of the old firm, so he decided that we would go and watch Scotland. Just for the record again, and hopefully with my Dad reading this, they're some of my fondest memories and some of the most wonderful things I can remember as a boy.
My Dad took me to Scotland Vs England first. Richard Gough scored a header in the Celtic end to beat England 1-0, I'll never forget it. I'll never forget going to the Scotland Vs Australia world cup qualifiers, or when Kenny Dalglish was awarded his 100 Cap by Franz Beckenbauer.
I did that stuff before I had the privilege of playing and captaining Scotland myself. All of those things added up together means I am a Scotland supporter, for better or for worse and regardless of where I go now I will never be able to shake that off (I wouldn't want to).
For that reason, when I watch England on tele or go to the game like I am tonight I am happy to cheer and wish that they win but it's not in my chest and it's not in my heart.
You can't make me support England, it won't happen, it's not possible.
Why would I spend the money though to go and watch this?
England are a great football team and they're going places. I hope they do really well. It would be lovely to live in England when they win the European championships.
I also don't want my son to be a bigot, and although he has latched on to my support of the Scotland team and wears a Scotland shirt to training I want him to know that it's alright to support England too.
I want to encourage friendly rivalry where when Scotland play England he supports Scotland but when England plays someone else he supports them. I don't want this ridiculous 'they are the enemy' mentality to enter into his head.
This is a bigger life and world lesson, a lesson on compromise and acceptance of other people's views and situations.
Last weekend Callum and I travelled to Belfast, the centre of the Catholic/Protestant/Republic/Unionist troubles at the end of the last century.
As we travelled on the bus tour down one of the Unionist (British) roads in Belfast which was decorated with union jacks and murals of gunmen supporting the queen, a guy at the side of the road shouted at the bus repeatedly trying to get his message across.
He was angry and aggressive and he wanted to convert everybody on that bus to his way of thinking and to his vision of the future of a Northern Ireland.
The problem with bigots is that they will never get their way and they will never convince someone else of their argument.
The things that happened in Northern Ireland were terrible and the scars run deep, but the really clever people in Northern Ireland (David and Brenda Nelson for example) see themselves as Northern Irish. Not Catholic, not Protestant, not British and not Irish. Northern Irish.
Good luck to England in the European Championship qualifiers. I really hope they make it (perhaps because I have this vision of play that Scotland might beat them in the final)
P.s Big up to the Scotland's women's team who qualified for the world cup!
Blog post number: 1761