Strength in numbers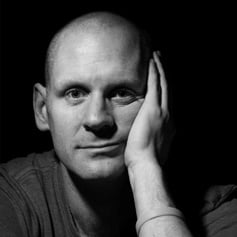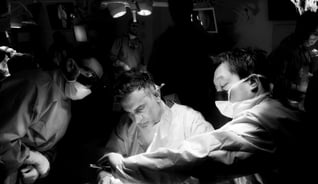 This is a technical dental (implant surgery one in case you want to give up now).
This week is our live skills course in Sinus Grafting based at The Campbell Clinic and Campbell Academy facility in Nottingham and at the West Midlands Surgical Training Centre at Coventry hospital for the cadaver surgery section.
This course is one of the most logistically heavy courses that we provide with an extraordinary amount of kit, material and organisation for the three days of teaching.
The basis of this course was formulated after I'd been on several courses in Europe on sinus grafting in the late 90's and realised that the intervention of cadaver teaching and desktop teaching and live surgery teaching was essential for sinus grafting teaching to achieve the best possible learning and so we designed a course which is now running for it's sixth time.
The reason this course is specific though is that it presents our method of sinus grafting and our specific protocol and at the start of the course I presented an hour long lecture to the delegates on why we suggest doing sinus grafts this way.
Much of the paradigm in sinus grafting in implant dentistry is to separately graft, wait six months and then place an implant and then wait 3 months and then restore.
This gives about a 9-12 month treatment time for a patient for a sinus grafting case which is what puts so many people off, surgeons and patients alike.
Again, the paradigm suggests that if you do not have 5mm of residual height to place an implant into, then you can't place simultaneously which again puts people off the prospect of sinus grafting.
And so, yesterday I was able to present our protocol numbers from 2008 which I was able to develop after education received at the university of Bern at that time.
I'm presenting 13 years now of strictly audited numbers from my own clinical practice in our own facility.
So, in all sinus grafting cases and in all implants placed (currently on the audit up to the end of 2020, that's 424 implants) I simultaneously place implants 96% of the time.
Effectively I ignore residual height and focus on primary stability and at the time of implant placement I use radio frequency analysis (RFA) to calculate an ISQ.
I then test the ISQ before reconstruction and in many cases I'm able to reconstruct the implants six-eight weeks following implant placement.
The main secrets of this protocol are as follows:
The design of implant used is critical (tissue level implant to allow engagement)

Using ISQ measurements

Using a 75% DBBN (Bio-Oss) and 25% autogenous (patients own) mix at the time of surgery and we present all the cell biology related to that.
Utilising these techniques of carefully placing into a carefully designed graft using carefully collected ISQ measurements has provided a survival rate of implants over the 13 year period of 97% to this point.
I also have all the data of how many patients are still in recall and although I calculate the 97% with patients who are not in recall, due to the guarantee process that we have in the practice, patients who encounter a problem invariably return (unless they're dead).
I'm happy to accept that there is some slippage in this process and that we don't see and record every single patient but numbers at this level for sinus grafted patients over this period of time are at least reasonable.
The value here though is not in the process, the value here is in the fact that we have been able to collect the numbers religiously like this for the longest period of time.
In 2008 when I started to collect the numbers, I could not have dreamt of the fact that I would be sat in front of our sixth sinus grafting course which was fully booked (and almost fully booked for next year), presenting the data that's delivered to me every six months by Kath who runs our research.
You have to start somewhere, and starting at the start is always the best place.
For details of the sinus grafting course for next year email info@campbellacademy.co.uk.
Blog Post Number - 2761