Some books for the long, dark winter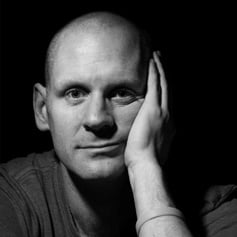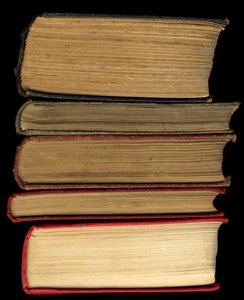 On my bedside table at the moment, for some crazy reason is six books. You might want to have a look at any of these in the long, dark winter if you're looking for something to take your mind off things and make you a little bit better in one way or another.
David Mitchell's Utopia Avenue.
Recommended by one of my best friends Ross Anderson who is a genius in literature. Utopia Avenue carries on the odyssey of David Mitchell's extraordinary writing into what is just a fantastic journey through 1967 & 1968 through the eyes of a newly formed rock band.
It's totally immersive and you will be lost by the hard back, it's brilliant and beautiful and you'll pass it onto someone else.
As said before, everything that Philip Pullman did around the Northern Lights and The Book of Dust.
The third Book of Dust is about to come out, as is the second His Dark Materials series on BBC in conjunction with HBO.
This winter, more than ever would be the time to read the His Dark Materials trilogy and then start The Book of Dust trilogy in time for the final Book of Dust to come out. If you're looking for something to give you some perspective and meaning in your life in times that are extremely difficult then start with the Northern Lights and carry on reading through 6 books of absolute wonder.
Just given back to me after I loaned them to my friend (which is why they are on my bedside table) are the following books:
To Sell is Human by Daniel H.Pink
A complete and utter game changer on how to live your life and how to get away from the fact that 'selling' is a filthy, dirty thing that it doesn't have to be.
Leaders Eat Last by Simon Sinek
Stories and lessons. Everyone has a leader in some part of their life, either as a husband or a wife or a father or a mother or a daughter or a football coach or a nurse or a librarian or whoever it might be.
Thinking, Fast and Slow by Daniel Kahneman
Daniel is a Nobel Prize winner who's insights taught me more about sedating patients in general practice than any course on sedation ever taught me. He is the guy of the 'peak-end rule' and if you don't know what that it is then click here.
Finally, as a little addition The 100-Year-Life by Andrew J Scott and Lynda Gratton.
This book was left by some random person at one of our academy courses and we can't find out who but I put it on audiobook and it's utterly fascinating; about how the world it changing because more and more of us live to 100 (probably not me) and finally Alan Partridge – From the Oasthouse. If you don't like Alan Partridge, then don't go near this but if you like him then you will love this. It might be the best stuff he's ever done as his fake podcasts come out from audible for one credit of pure unadulterated joy.
Good luck, see you in the spring.
Blog Post Number - 2524