Socks and songs and where inspiration comes from…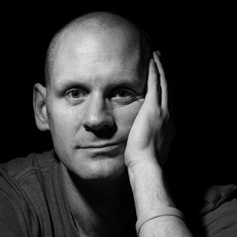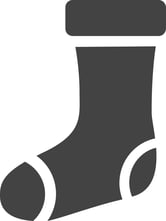 Inspiration is a bit like creativity.
It's ethereal, impossible to grasp and hard to find when you think you need it.
I am back from holiday now, after a month of 'human beingness' and I've promised myself that I will start back into the routine – eat well, train and be healthy.
Since the end of September, I have been on an extraordinary ride of a month that I have looked forward to and planned for a long time.
And last week an amazing trip to Northern Ireland with my family to the North Coast and then to Belfast to hitch up with David and Brenda after exploring the city.
So, it's time to get back on the wagon - it's Sunday afternoon and I'm sat on a bike in the shed. It's a watt bike and they're old now, although they were cool in 2015!!
It's one of those stationary bikes that don't go anywhere but they're better and you can buy a different one now and it's computerised and it looks cool and links to the internet and you can race people from all over the world!!
I've told Alison that I need to get one of these, we need to extend our Wi-Fi to the shed, I need to sell my watt bike for next to nothing, spend more money on another bike and it'll inspire me to train better.
For now though, I am looking for inspiration on a Sunday afternoon when I'm trying to get back into training and it's looking unlikely that I'm going to get it and I'll probably just get off and eat some chocolate and drink some wine. And then… there it is… the first thing is 'This is me' by Keala Settle and The Greatest Showman ensemble.
Don't misunderstand me, I don't normally fall for 'this type of music' but we watched the film in cinema club and then I watched it with my kids during the week on the North Coast of Northern Ireland and it inspired me. This song in particular is inspirational because I thought it was inspirational and my kids thought it was inspirational too. As I hear it come through my headphones on the bike I am inclined to continue to train.
Then I look down while I'm pedalling and I realise that the socks I'm wearing are the socks I wore on the first day of the Haute Route. I can remember the pain when I was turning left at the driving range on the second climb, I can remember the last 45km of climbing and I can remember the summit finish that day and the photographs and video and what it felt like and I'm ready to start again.
Inspiration is weird isn't it? It comes in so many forms - sometimes it comes from your past; things you've done or people you've lost, sometimes it comes from your future; things you might do or places you might go. There's one thing for sure though, you'll not get it unless you look for it.
Let's see if it's still there tomorrow morning at 6:30am when it's dark and I'm climbing on the bike in the freezing cold. Perhaps I should wear the same socks again.
Postscript – as I climb off I realise I'm wearing an Outlaw t-shirt from that race where I was leading the field for 90 minutes. Hadn't even noticed that – should have looked a bit harder.
Blog Post Number: 1817