Snow Days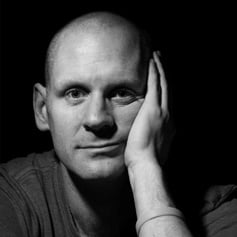 You can measure the mark of a man by his reaction to snow.
When the snow comes like it did in the last few days it's a hellish and terrible inconvenience.
It disrupts our daily lives, our childcare, our businesses and our ability to go about our normal work.
In Nottingham in particular, we don't get many days like that because we don't get much snow, but on Wednesday night during the first Peer Review with The Campbell Clinic, boy did it come down. We saw Trent Bridge from the windows of the Brewhouse Bar and Kitchen like we've never seen it before.
By the time we came out after Chris Barrow's tremendous and vintage performance to 40 or so people, it was a winter wonderland on the side of the river Trent in a glistening moon.
Peoples reaction to the snow though is fascinating.
It's like one of those tests where you'd put your child in front of someone to check their character or your dog. Ask someone how they feel about snow and you'll be able to appreciate whether you'll be able to live with them, work with them, respect or like them.
I fall into the category of 'YEEAHHH IT'S SNOWING' and have any excuse to get in and about it, other people fall into the category of 'oh no, I'll probably fall and break my hip'.
The following day it was pretty much carnage all round as we gathered for the second day of the Business Course with people from practices from all over England and Wales.
These guys had to travel long distances back on the Thursday afternoon through the weather to get to where they were going; but nobody seemed upset or distressed. Everybody seemed to think it was pretty amazing the amount of snow that we had.
By 3:30pm that day I was walking down the tramline with my wife and son having a snowball fight and chucking snowballs in the air for my dog to eat.
My practice had been decimated. Patients had cancelled, one of my clinicians couldn't get in but it only happens once every 3 or 4 years. I could have stressed about it, but instead I loved it and enjoyed it. I saw smiles on the faces of my wife and son that otherwise I'd never have seen.
Soon enough, the rain will come the snow will be gone and my nose will be back on the grindstone.
Blog post number: 1571