Should I stay or should I go now?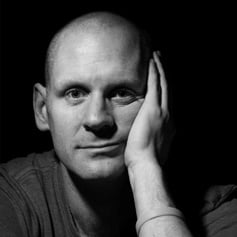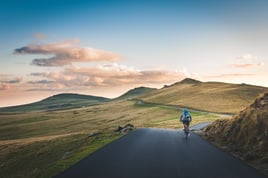 Two weeks today is the 20th of June which must mean it's the rearranged outlaw half (half iron distance) triathlon.
This is a race I was entered for last year which was obviously punted for covid and one that will now take place a year further on.
It is the precursor to the outlaw full (full iron distance) triathlon later in July.
8 weeks ago I found myself in the best possible shape I could have imagined with 8 week to go, which is always the position someone like me needs to find themselves in because it gives you the opportunity to go really hard at your training (and eating) for 6 weeks followed by 2 weeks of reduced training into the event to get the best possible result.
Best to say at this stage that these days I'm part of a relay team, on account of the fact that my swimming is terrible and I can't run because of my disability!
So, at the start of April all looked bright and shiny and then (as is so often the way with Colin Campbell) off came the wheels, in came the chocolate and out went the training.
To give you some indication of what that means in objective terms. My best ever CTL (chronic training load) as measure by the software training peaks was 84 when I participated in the outlaw full triathlon, when I could still run and I was doing the whole event.
That was the fittest that I'd ever been and translated to an 11.09 iron distance triathlon, with a 3.49 marathon.
At the start of April my CTL was 54, with around 10 weeks to go which could have put me beyond my best ever score.
The other day (after a decent bike ride) I found myself at 31.
Effectively my fitness is half that as measure by CTL in the past 8 weeks which does not bode well for the 2 hours 45 minutes (or possibly considerably longer) that I have to spend gutting myself on a bike two weeks from now.
And so, the question then becomes "should I or shouldn't I".
It would be possible for me to bail at this stage although disappointing for my team mates we could probably find someone else to ride a bike and I could pretend that I would refocus for the outlaw full (which I also have a relay entry for) although I probably wouldn't.
The other option is to grind it out and to get another piece of tin attached to a ribbon which denotes the fact that at least (nothing else) I managed to finish.
And so, for inspiration (as I currently sit in my office at work) I turn to my right and look at the 5 medals that are sat on the cabinet beside me. One for La Marmotte (gold), two for stages race events called Haute Routes (in France and Italy), one for the Outlaw triathlon in Nottingham in 2015 and one last standing one for last years Outlaw X triathlon as a relay held in North Nottingham and the first race to take place in the UK after lockdown 1.
Which of those is most special and most inspirational?
For both the Haute Routes I was really quite fit and for La Marmotte much fitter than I thought, for the Outlaw perhaps at my fittest, for the Outlaw X I was fat and terrible and destroyed from lockdown 1.
It's easy to turn up when the preparation is perfect.
It's easy to race (whatever race means to you) when all the work is done and you feel prepared.
Much harder to turn up and position yourself on the start-line knowing how really terribly difficult it will be, but hoping just to present as best you can.
For one more time I will go again, in the hope that this is the bottom of the barrel and I'm on my way up.
If it's not, it will be as they say in Lord of The Rings "worth a song".
"Failure is temporary, it's giving up that makes it permanent".
Blog Post Number - 2757