Secret online education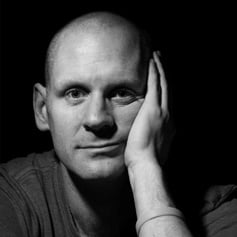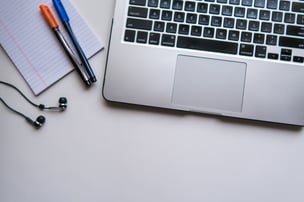 So much has been said and written about online education in the past 18 months as it's hard to navigate the waters in any sensible way.
From my own perspective, I've had to access other peoples online education for some of my standard requirements and mandatory training but also try to investigate online education from a providers perspective, to try to create engagement and value for people who attend.
What's clear is that online education is divided into two types:
Generic spoon fed education which creates minimal engagement and ticks a box of requirements.

Extraordinary engagement-based online education which holds the delegate accountable for their own education and learning, based around high quality content.
The first is what we do for our basic and mandatory CPD.
We log in, we watch the video (or in some cases not if possible) and we answer the questions until it says we're through and we print the certificate.
We learn nothing, we talk to no-one and we do it again next year.
Lots of organisations realise that this was the cheapest way to provide the mandatory training and I was chatting to Alison (my wife) about this the other night and found that, that's the way all her mandatory CPD is now being done at the hospital.
Apart from the practical elements of lifting and handling, much of it is done online and nobody pays any attention.
The proof is in the pudding and when people come to have to use that education, they can't.
The second one is much harder to produce and provide because individuals have to be sought, who are actively engaged in the process of learning.
The second type of education which would be enhanced online education requires multiple types of media, different types of education and the ability to discuss amongst peers.
The sharing of information, ideas and outcome is perhaps the most important aspect of any type of education and it needs to be facilitated properly.
This used to be done in discussion rooms but is now done in places like Slack.
Sharing videos in conjunction with face-to-face discussions on Zoom (or teams or your chosen platform), together with resources which are held in a single place like a learning management platform (LMP) and then the training and instruction on how to use them at the start of the course, plus exercises which engage collaboration and correspondence, take tons of time and tons of effort but yield much greater results.
As always and with everything, the online education race is to the bottom but those few people who decide to race to the top will have a much better time, much more fun and many more recommendations for other people to return.
I choose the second one and I chose the second one in lockdown when I engaged in Seth Godin's Bootstrapper Workshop.
The first thing you do in the Bootstrapper Workshop is write about yourself as a biography and then tag-in two people you've never met to comment on it.
All of a sudden people are tagging you in to talk about their biography and you're engaging with people you've never met.
I had so much fun talking to people from the United States and Australia and in the UK, who had engaged in this course (one was even an Orthodontist) and talking to them about their aspirations for their new businesses that they wanted to set up and how they plan to navigate the murky waters of commerce and life.
That's got to be better all-round than (not) watching a video and answering four questions for which you'll never remember the answers.
We were already well into the online world when Tom did his altMBA with Seth Godin 5 years ago and then we launched a blended business course about the same time.
Our new offerings are in business, restorative implant dentistry, CBCT and with more happening all the time.
If you ever decide to pick one, I hope you'll tell me what you think because I hope it's separate to what most other people are doing.
Blog Post Number - 2719