Professionalism (again)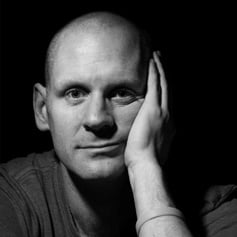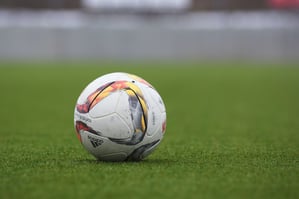 I've now reached the age and the stage of writing some thousand amount of blog posts that I've almost certainly written this or something like this before.
What would be a huge success is if someone pointed it out to me.
It's time to talk about professionalism again and whether it is, in fact, of any purpose or meaning or whether we should cling on to such an old and out of date and arcane concept.
First two stories to frame the blog.
1) When I was at dental school I started to develop a significant amount of arrogance towards qualification. I was about to be conferred a title and a status in society which set me apart from the majority of other people (in my opinion). I remember one day chatting to my dad (who was a motor mechanic for almost 50 years) about professionalism.
He asked me to define why I would be a considered professional and he wouldn't and I explained to him that I had 'peoples' health in my hands'.
Very quietly my dad told me that if he didn't tighten the wheel nuts on my car after changing my brakes he could quite happily consider that he had my life in his hands.
2) In the FIFA World Cup in Japan in South Korea, Henrik Larsson was playing for Sweden.
Henrik Larsson was the most successful and talented player ever to grace Scottish football (arguable as a Celtic fan) and certainly Celtic's most successful player.
He regularly scored 50 goals a season in the Scottish first division/ premier league.
Henrik Larsson was considered to be plying his trade in a lesser arena and therefore never really as good as the great guys until on the way to the world cup in Japan where he scored in every world cup qualifier for Sweden and then for every game that Sweden played in that tournament.
When Larsson left Celtic he went to play for Barcelona for the last year or two of his career and he ended up in a champions league final (against Arsenal) and was fundamental and instrumental in Barcelona winning that match.
While he was in Korea he was allegedly asked if he'd seen any of the sights to which he looked to a reporter with a confused face and said "I'm here to play football".
Henrik Larsson loves golf but he would never, ever play golf within 48 hours of a football match because that was his job and he was to be at his best.
And so, I returned back again to 'what is required'.
Very soon you'll be able to buy a dental degree and almost certainly a masters from the post office using food stamps (or equivalent).
The ability to obtain the knowledge to practice dentistry will become easier and easier but the ability to practice dentistry with integrity and honesty and dare I say professionalism will be harder and harder.
The title of 'professional' is something which is given to you by other people as a result of the actions that you take and the decisions that you make and the work that you put in and the sacrifices which you accept in order to be in a position that you wish to hold.
Professionalism does not exist on a piece of paper or a signature at the bottom of your email with your letters after your name.
Professionalism exists day after day, drip after drip, patient after patient, chance after chance to make a better and bigger difference that you accept instead of turning away from.
How you prepare yourself and how you present yourself are the fundamental aspects of what it takes to be given the gift, from other people, of being considered a professional.
Blog Post Number - 2885