Permission to speak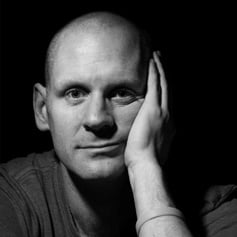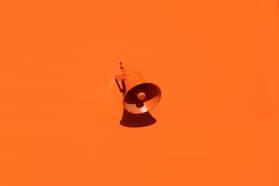 At the start of the pandemic, in lockdown one last year, our reception team who were at home on a cloud based reception platform decided to call everyone on our patient list who's over 70 to ask them if they were ok.
No one asked the reception team to do that or gave them a director for a protocol or a standard operating procedure. They just decided that it would be a good idea to speak to people who might be vulnerable, to see if there was any help we could give.
They understood that because we work in healthcare and because people on our list who are over 70 might need a little bit of help in a circumstance like that and we might be able to signpost them somewhere to do it.
We weren't doing anything else except for trying to look after our patients; to keep our business.
We have permission to speak to those people because we'd looked after them before and speaking to them again reinforced the permission we had.
To keep people in the picture of what was happening, I then decided just to email out to our group of patients and GDP's to tell them what was happening and where we felt we were with the pandemic and the preparations for opening and then opening and the things that we could do to help.
That trend has continued and about once a month or so (but just really when we've got something to say) I write to these guys.
Tons and tons of people opened those emails that I wrote and they're written with sincerity and with usable content that works in helping people navigate a small problem that they might find as a result of a change in the world.
It stems from the permission first though. The other option I've got is to buy a list of 20,000 people who live in Nottingham on a certain income and spam them with an email telling them about the practice.
I'd rather send 50 personal emails to people who I have permission to speak to than 5,000 that I don't.
We have a chance to make a difference to the people who are already engaged with us and to anybody they know who needs help. That's a better long-term option and a much better long-term game than trying to sneer someone with a Facebook advert.
As a post-scrip to this and to the email and communications that we've sent out, I now get referrals by WhatsApp and text and voicemail message and any number of other communication methods, just asking us for help.
The change is quite extraordinary.
Blog Post Number - 2772