Perfect, not perfect?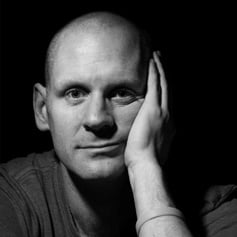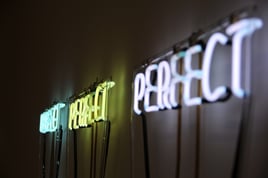 I've never placed the perfect dental implant.
I thought of that yesterday as I finished a case and was disappointed with the way that I had executed it.
I'm sure I was probably (hopefully) more disappointed than I should have been with the outcome that I got but it was not what I expected and therefore I'm disappointed.
I know you may not be disappointed because everything that you post on any amount of digital media channels is perfect or explained as to why it's imperfect which is never your fault.
I know on those same channels you post your life, your holidays, your marriage or any number of other things which are more perfect than the things that I have.
I know that my children are looking at your perfect things and your children's perfect things and wondering why theirs are not as perfect as yours and having to be reassured by me so often that their life doesn't have to be 'any better'.
I'm disappointed, sometimes, with the way things go but my only options are either to stop or to resolve to be better and to talk openly about it with people that I trust and then to move along to the next thing.
The pursuit of perfection is a toxic chalice but wanting to get better?
Probably when that stops it's time to lie down and not wake back up.
Blog Post Number - 2851