Our Research – A Little Update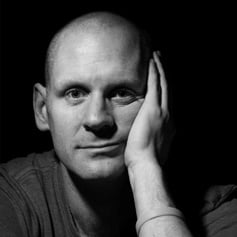 I thought it might be a good idea to do a little update, for anyone that's interested, on the stuff that's going on in the little research department at The Campbell Clinic which has been running now properly for over two years.
Firstly, what's important to note is that research in practice independently is extremely difficult and getting any traction, access to resources or acceptance within the research community is much harder than you might expect.
To that end we were delighted to have a letter published in the BDJ on that subject and we have another letter submitted to the BDJ on DCPs and the utilisation of them in practice which was written by one of our DCPs.
We have had four flat out rejections for our maintenance study in the practice which now has six years of data and clearly demonstrates, in an objective and numerical way, the benefits of pre-operative hygiene and oral health advice in implants and how that affects the outcome of implants in the longer term from a practice perspective.
That might sound boring but it proves if you're not doing pre-op hygiene and oral health instruction on your implant patients then your results will be worse.
One of the rejections from that study was 'because it comes from a private practice in England' which is a terrible indictment which only spurred us on even more.
That data will be published in some form or another and that's what we found out in this murky world of research – that persistence is key.
We secured ethical approval for our database some time ago and now we're collecting tonnes of data which can be published straight from the database without further ethical approval. That allows us to look at the long-term data for our sinus grafting protocol which we have now presented twice as poster presentations at the ITI and ADI.
That's an extraordinary protocol and it amazes me that people don't pay more attention to it. It basically ignores the concept of residual height and allows implants to be placed simultaneously in sinus grafted cases more than 95% of the time, reducing treatment time by months and months and maintaining a long-term success and survival rate of 98%.
We have a materials study underway in conjunction with the University of Geneva where they are looking at fractured Zirconia bridges. We have become part of that due to difficulties we have had with Zirconia full arch reconstructions. The results for that will be fascinating but it takes such a long time for the bridges to go through the electron microscope that it will be a long time before we can report back. Also, in conjunction with the University of Geneva, we are doing a digital volume analysis study which allows us to assess over time, the volume maintained in a contoured GBR protocol. This is done using 3-Shape to scan the ridges and then to run it through some extraordinary software which maps and compares the volume over time. Totally objective and it might become the industry standard on how to measure this.
We're nearly at the five-year results of our first aesthetic study for type 2 implant placements with contour augmentation and the results are really good… in fact they're really, really good!
This was done on an analogue protocol with a standard suck down surgical guide and freehand implant placement. We had two attempts to secure an ITI research grant for a digital protocol, which was the second stage to that study, but we were unsuccessful again.
We were delighted though when we got support from Straumann to carry on with that study (which we would have done in any event) and that's now well underway with the first three cases secured.
Basically, what this study will measure is whether or not guided surgery is better or the same or worse than an analogue protocol.
This could rock your world (and ours) and blow it apart.
Imagine in a controlled study like this if guided surgery was not better, why would we be doing it at all?
We don't suspect that will be the outcome but you just never know with studies like this which are truly objective and there are huge amounts of gratitude to the research team at Straumann for helping us to write the protocol for this.
We continue with the minimum data set project, where we're trying to nail down what the profession believes is the minimum data set for an implant consultation and this is something that could be used for people going through regulatory or legal proceedings to show that we have a baseline and marker for this and not just something that is 'gold standard'
There is also some fascinating work being done on CBCT and assessment of sinus pathology when we report CBCT scans which may well be done in conjunction with the University of Hong Kong.
Finally, we are just in the process of initiating a little project for dose analysis because we believe that will be one of the next big things.
It's horrible to think the variation in dose from different CBCT machines is just accepted as normal where it would never be accepted with PAs or OPG machines.
It's awful to think that some CBCT machines are exposing patients to 40x the dose of others for the same sort of volume, possibly even with worse resolution and detail.
This all sounds amazing doesn't it?
It's all off the back of what Kath does at the practice with her coordination of the research projects and the work done by Nish. I get to sit in sometimes on a meeting or put an implant in and the next thing it appears in front of me. Truly amazing and really exciting but it won't really bear fruit until five year's time.
P.S – It's no mistake that some of our biggest projects are in:
Aesthetic implant dentistry – we teach aesthetic implant dentistry on a course.
CBCT – we teach CBCT on a CBCT course.
Sinus Grafting – we teach a sinus grafting course.
P.P.S – this is not all the projects that are underway. There are full arch projects and others but there's only so much you can put in one blog.
Blog Post Number: 1737