Moving Upstream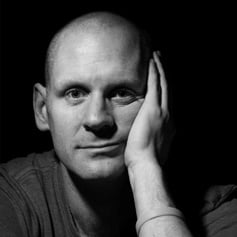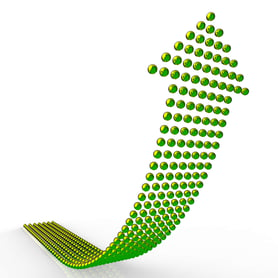 So recently Shaun and I did a special two-part episode on the new Moving Upstream publication which was released in early February 2019.
This publication has been much awaited and much discussed by the GDC themselves and the held a half-day conference in Birmingham in January 2019 before the publication of this document.
This will be an annual publication "looking at the progress we have made in enabling and supporting the transformation of dental regulation"
It does acknowledge challenges facing both the GDC and the profession and suggests that "we've come a long way in recent years"
Firstly though, I'm not entirely sure what 'moving upstream' is.
When I first heard of this I presumed they meant the complaint process and moving complainants from hearings back along the process to make sure things were stopped at an earlier stage, but that's not what it has become. Moving upstream has become the 'banner phrase' for a revolutionary change in regulation, or so the council seem to believe.
This is a wordy document, politically written, full of double speak but there are definitely some significant parts to it. The bit I am perhaps most interested in is first-tier complaints resolution.
This sounds a lot like local resolution and in fact is absolutely the way that managing dental complaints and improving the relationships between the profession and their patient (and the regulator) must go. This has been much talked about, not least by me, for a long time and needs to be moved forwards.
The document is filled with selected quotes from dental professionals and students etc which is designed to show how the council is working with the profession and these are scattered throughout the publication (I really recommend that you read it)
It moves on to re-focusing FtP.
There are some glaring errors though, within the document, which need to be addressed and one of these is in the re-focusing FtP section on page 14, paragraph 2: "The overwhelming majority of dental professionals will never have a concern raised about their fitness to practise"
On the same page, on the right-hand side is a schematic which shows the total number of concerns being raised with the GDC by year (their statistics) this is from January 2013 – December 2018.
A rough addition of those statistics shows that there were 15,000 concerns raised to the GDC. I read that as 15,000 complaints.
Let's revisit how many registered dental professionals there are in the UK (and I completely understand that the GDC counts all registrants but we know that the majority or vast majority of the complaints are against dentists)
The GDC will say that this is 15,000 complaints in 100,000 registrants but I will tell you it is more like to be 13,000 complaints in 30 – 40,000 dentists. That does not equate to an overwhelming majority of dental professionals who will never have a concern raised about their fitness to practise!
We must not and cannot hide behind the fact that dental nurses do not get complaints made to the GDC but in the most-rare of cases and the vast majority of complaints are made against dentists.
The GDC talks openly about data and about the use of key performance indicators, so much more openness in the key performance indicator reporting needs to be embraced.
When Shaun and I discussed this on Incisive Decisive, Shaun discussed the concept of big data and releasing your data for others to analyse it - that would indeed be a progressive step by the GDC. To allow us to have their statistics and for us to look at their statistics ourselves.
How many dental registrants receive complaints, but how many dentists receive complaints as a proportion of the dental population.
The document obviously completes with a discussion about Brexit ?? and a business plan for 2019. It's interesting that the GDC are moving most of their operations to Birmingham after having spent a considerable amount of money on their London of offices. Fitness to Practise will remain in London because apparently that's where all the lawyers are!!
Let me try not to be churlish though and try not to be bitter.
This is a positive document which does strike out in a positive direction which is the first time I have seen anything like this from the GDC since I have been looking closely for the past 4 years.
I applaud the step towards progress.
Much still needs to be done to regain the trust and collaboration of the profession as a whole but at least this is a step in the right direction.
Blog Post Number: 1933