Masters (and apprentices)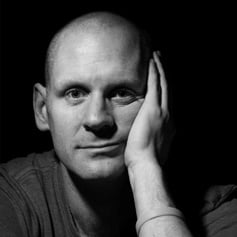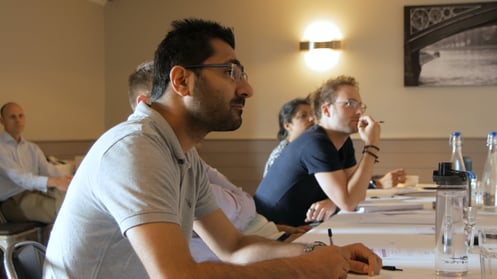 In early March next year, I will be travelling to the University of Basel in Switzerland to meet up with my new friend Sebastian Kuhl. He is a Professor of Oral Surgery at the University of Basel and has a particular interest in guided surgery and in particular guided surgery using the Straumann systems. 'Basty' has implemented this system across his department in Basel.
I was recommended to have a chat with him by Michael Bornstein who is a friend and colleague of ours who has taught CBCT on our implant courses for years now and someone who we would gladly meet up and talk about movies with whenever we get the chance at international conferences.
Michael, until recently, was a professor of oral surgery and radiology in Hong Kong and a former professor at the University of Bern.
It turns out (and this was a little bit sneaky of Michael) that at the time he was recommending me to contact Basty he was also in the process of accepting a job at the University of Basel.
So, Basel now has Basty and Bornstein, and also Tim Joda who is well known to UK ITI people as someone involved in the construction of the ITI treatment guide on digital dentistry.
Three masterclasses for 2020, Basty will cover surgery, Bornstein will cover CBCT and Tim Joda will cover digital restorative dentistry, although we will have more information on this Masterclass in the new year.
This is a pretty powerful trio, the knowledge based amongst them is massive.
So, in March, I go to Switzerland to spend a day with all three to see what happens, to see what they're doing and to see if there is anything we can take away to our new place.
This is quite an exceptional development from me because Sebastian is the nicest guy I have ever had a video conference call with. On our call to see whether he would come across to our place to do some work we got very quickly right to the most important things as he told me about the cramier facial surgery his son had undertaken and his process of trying to choose a surgeon to do that.
I was basically investigating whether I could afford to have him come to The Academy and it turns out that he was so excited to see our new facility that he probably would have come for nothing; but I guess he doesn't have to.
And so, on the 3rdJune Sebastian will come and do a masterclass on guided surgery, sharing with us all his knowledge of what he has learned from the winds and the loses of implementing this into a large world-renowned department. That evening he will also do an ITI Study Club and the science behind short implants and ceramic implants (that is free for ITI members and guests).
A bit later in the year on the 8thJuly, Tim Joda will come and do a masterclass on digital restorative dentistry, we will have more information regarding this Masterclass in the new year to share with you. In the evening he as well will do an ITI Study Club.
Thirdly, and separate from the University of Basel we have invited Vincent Fehmer who in many circles in implant dentistry requires no introduction.
Vincent was the master technician of the University of Zurich (where they invented Cerec) and was very well renowned then but is even more so since he has moved to the University of Geneva to work with his wife, Irena Sailor.
He is a master technician and will be doing a masterclass on the technical aspects of digital aspects of digital implant dentistry, sharing with us the protocols that the University of Geneva has developed for single implant crowns and their construction, implant bridges and full arch reconstructions.
He will also do an ITI Study Club in the evening. These days allow delegates to attend for a 6-hour masterclass during the day in some groups, there is extraordinary discussion around the subjects and massive learning. There is a break, and in the evening, there is a further 2 and a half hours on a completely separate subject from the same speaker which makes it such a massively valuable day.
We've previously had masterclasses from Michael Bornstein, Danny Buser, Thomas Van Arx Daniel Thoma, Charlotte Stilwell, to name but a few.
I hope you will be able to join us, these are not expensive days, it's an opportunity to share these with us at the new Academy and also to learn from people in digital dentistry who are realistic, honest and do not show boat but stick to the evidence.
Finally, though, and reluctantly and hopefully with some humility, I was convinced by some of the guys here that I should open The Academy with a masterclass of my own.
Definitely and honestly not someone who feels he is in a position to provide a masterclass I will provide a day on aesthetic implant surgery in the new Academy on the 31stJanuary.
This will actually be before the clinic formerly opens the following Monday, so it will probably be the first engagement of any form within the new facility.
This will be a discussion and exploration of how to place implants at the front of the mouth in order to gain stable, long-term results for normal people.
We will touch on immediates, immediate loading, socket shield, type 2 implant placement and all of that stuff.
It will all be in close detail though, provoking and discussion based.
I would love you to join us to celebrate what is going on, and to ask really difficult questions and for us to investigate tiny, small pieces of this to access some marginal gains. Perhaps we will see you there.
Blog post number: 2201