Marketing with a Mallet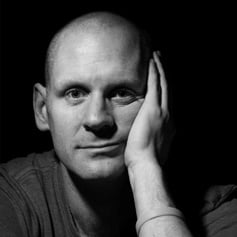 Tom and I were sat in the Business Course at the back watching Chris Barrow last week and Tom's phone rang for a call that he didn't take.
We were chatting about it, he had previously expressed an interest in a marketing course that he had now decided not to take up.
They'd phoned him 4 times since he said no.
Badgering and badgering, pestering and pestering, hitting him with a mallet all the time trying to beat him into submission to take his money.
I'm conscious of the fact, particularly in the Academy, that we have to market in a competitive environment, but if somebody tells us no then we stop. The same at the practice.
Modern marketing is about permission, it is about creating a tribe of people who understand your message and working with them as much as you can.
The days of cold calls, letters, leaflet drops and all that stuff are gone.
Nobody pays attention to that rubbish anymore.
It's a long-term project to build trust and to gain permission to speak to the people you want to work with.
Blog post number: 1604